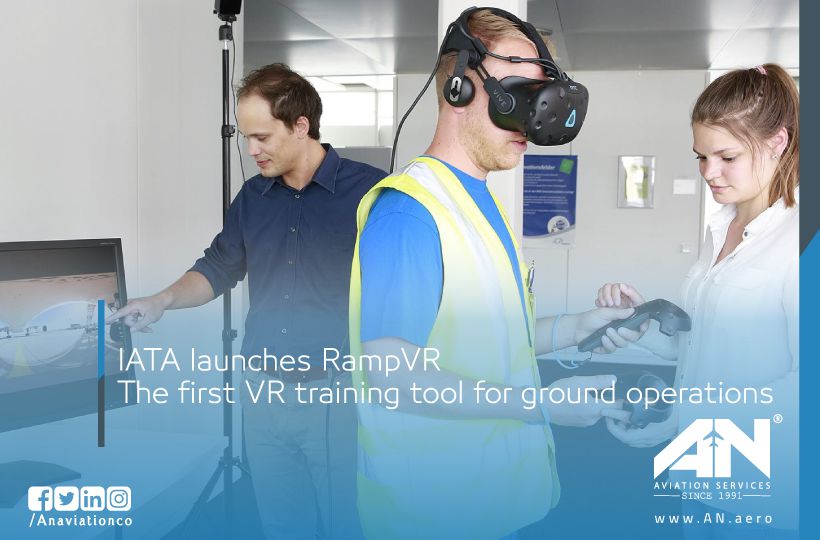 Nowadays, virtual training programs have become common for pilots. Fraport AG and the airline association IATA are currently starting to use virtual reality (VR) technology for aviation ground services training programs.
A three-month test period is due to commence as early as this summer. During which roughly a hundred employees at Frankfurt airport are going to be given training using the RampVR training program.
Aircraft handlers and loadmasters will shortly be using the program to rehearse two dispatch processes. The marshaling of aircraft, where training participants direct the airplanes on the apron into their parking positions at the airport gates, and aircraft turnaround inspections.
Training includes a runway safety inspection and checking the incoming aircraft for signs of exterior damage. Such as scratches or indents, which may have occurred after a bird strike. RampVR was developed by IATA and Frankfurt is the first major airport to test the program.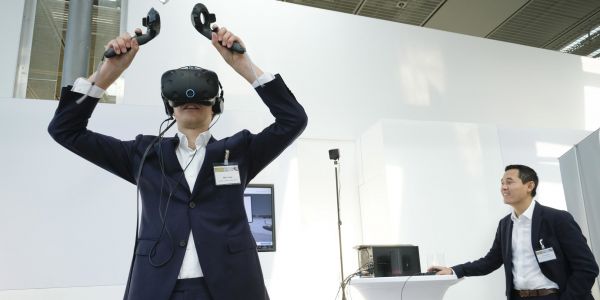 Simulation of a wide variety of scenarios using RampVR
Previously, practical elements of training programs lasted several days, and happened right on the apron, requiring rigorous planning of security and logistics. The plane and required equipment had to be available, weather conditions required to be suitable and the airport operations weren't to be disrupted.
With virtual training programs, the process changes for the better. Supported by the German-language RampVR training program. Employees are currently able to receive extra training by immersing themselves in a fully interactive 3D setting, which realistically recreates the runway, airport gates, aircraft, etc.
Only a pair of 3D glasses, a 3×3-meter room, and a high-performance computer are required. RampVR is additionally able to simulate a number of different scenarios and live operations: airport operations both day and night, unfavorable weather conditions such as fog, various airplane models, and totally different air traffic scenarios.
Just like in-flight simulators used by pilots, staff members can train at any time in a quiet and secure environment. Rehearse tough maneuvers, check details, or compare their recorded results without inflicting any disruption on the runway.
RampVR offers future aircraft handlers greater peace of mind
The test phase is expected to show, whether a VR training program is more effective and economical than conventional coaching. "It permits practical exercises to be rehearsed at the push of a button. no matter what time of the day and independent of weather or traffic conditions.
Delays due to other aircraft or travel times to the dispatch position are things of the past. And training times can be reduced", explains Christoph Blickhan, project leader for Fraport's innovation department.
He hopes, that these secure training environments will cause an increase in training quality and that they'll be accustomed to concentrating on training for critical or unusual situations.
"The trainees can make mistakes in total safety and therefore are able to learn more effectively. Practical experience gained in a digital setting should also offer trainees greater peace of mind before their initial hands-on assignment", Mr. Blickhan mentions.
Nick Careen, Senior vice president of airport, passenger, cargo, and Security at IATA sees even more benefits: "VR, used for training purposes, significantly helps trainees to retain the knowledge they gather and increases motivation and dedication to the program."
However, this requires employees to be open to using a digital training platform, which will also be investigated throughout the test phase.
If the study in Frankfurt proves successful, Fraport needs to work on and test different dispatching processes as training modules offered by RampVR. For example, aircraft pushback, where an airplane is moved out of its parking bay.