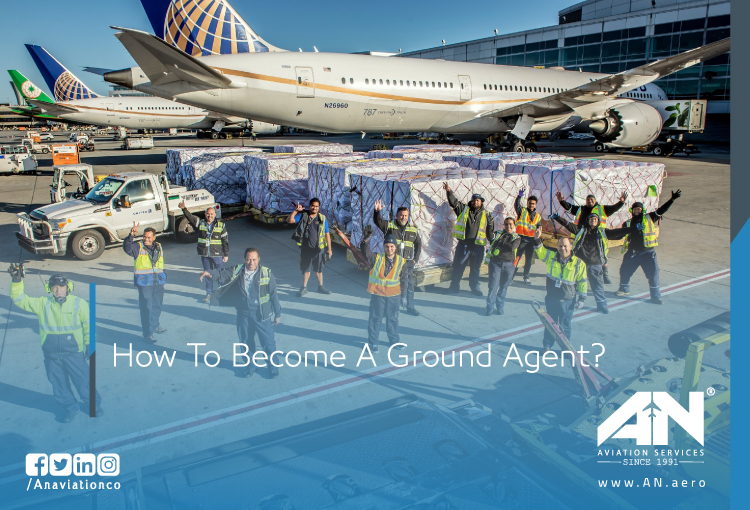 The ground agent plays a significant role in the aviation industry. They ensure the safety, security, and comfort of passengers, oversee the ground handling services such as loading and unloading of cargo and baggage, and prepare aircraft for flight.
Their level of the organization determines how smoothly the flight process will be for passengers and flight crew. Also responsible for the management of the airport ground operations from passenger services, ramp service, cabin service, ground service to security and maintenance.
Ground Handler definition
Ground Handler means any person including the operator and handling operation to provide the services of a ground handler, including the loading and unloading of passengers, baggage, cargo, and mail to and from aircraft.
Requirements for Ground Agents
If you want to become a ground agent member, one of the first things you should think about is how much education you'll need.
We discovered that 48.3% of ground agents have a bachelor's degree. In terms of higher education, we discovered that 1.8 % of Ground agents have master's degrees.
Despite the fact that most members have a college degree, it is possible to become one with only a high school diploma or GED.
Choosing the right major is always an important step when researching how to become a ground agent.
When we researched the most common majors for ground agents, we found that they mostly have Bachelor's Degree degrees or High School Diploma degrees. Other degrees that we often see on ground agent resumes include Associate Degree degrees or Diploma degrees.
Ground agents Responsibilities include:
The ground agent plays a variety of roles. And they are divided based on their various job responsibilities. Below are some of the duties that may be responsible for.
Greeting and welcoming passengers, as well as answering any questions.
Baggage check-in.
Making reservations.
Selling airline tickets.
Stocking aircraft with refreshments.
Cleaning aircraft after flights.
Passengers Assistance.
Providing information to passengers.
How much does a Ground Service Agent make?
The national average salary for a Ground Service Agent is $34,916 in the USA. Between 2018 and 2028, the career is expected to grow 9% and produce 115,300 job opportunities across the united states.