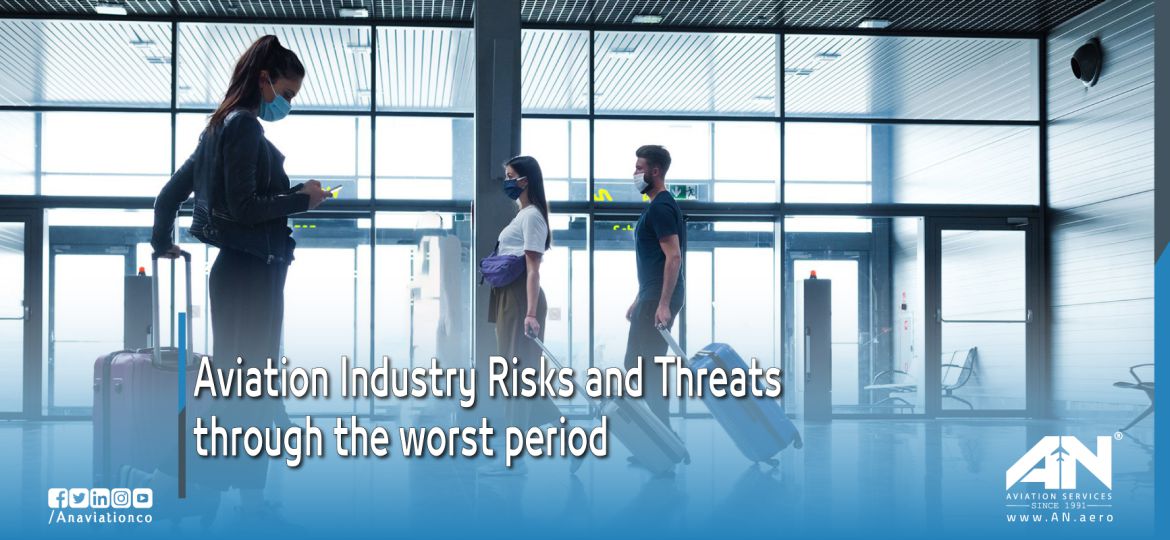 Aviation industry risks and current threats make airlines and operators to make changes to ownership and operation. The aviation industry has several other special features that makes it different to many other common industries.
Every country needs it to fulfil its international transportation needs as well as a certain fraction of its local needs as well. Today, no country can exist without the aviation industry. Every country has at least one international airport or a bilateral agreement with a bordering country to use its airports. Not all countries have airlines but many countries as well as private organizations do.
Many trades are associated with it. Some of them are unique to the industry and are not found in other industries. Examples are flying and air traffic control. The other trades associated with aviation such as engineering and law are common to certain other industries as well.
All countries are required to follow standards. They are all concerned with the safety of flight operations so there is no way for anybody involved in aviation to disregard these standards or to use different standards.
Covid-19 Pandemic
The worst period in aviation history has now passed and in some ways, the industry got through the global COVD-19 pandemic better than expected.
Revenues per passenger kilometre (RPK) in 2020 and 2021 were 66 and 58 percent lower than 2019. Around two-thirds of the global fleet was parked at the worst of the pandemic, and hundreds and hundreds of aircraft deliveries were pushed back or cancelled.
But travel demand roared back with the rollout of vaccines and the prospects for a full industry recovery are now much brighter than at the depths of the crisis. Maintenance, repair and operation (MRO) spending is growing once again and the two major airframers have either announced or are expected to announce ramp-ups in production.
However, even the most optimistic industry analyst would be hesitant to say that there are clear skies ahead. Old and new challenges could still stop the recovery in its tracks. With the worst behind us and an uncertain future ahead, we'll take a look at the ten biggest aviation industry risks in the post-COVID era.
Risk 1: The coronavirus returns
As of summer 2022, the coronavirus had loosened its grip on global travel. Most countries had dropped testing and quarantine requirements and only a few were still restricting entry.
But the "zero COVID" policy in place in China has made for an uneven industry recovery, with passenger demand in the Asia-Pacific region much lower than in the rest of the world.
IATA's April 2022 numbers, the most recent available at the time of writing, reveal that Asia-Pacific is the only region that still has negative year-on-year RPK numbers (-25% compared to a 302% increase in Europe). Similarly, China's domestic passenger market is the only one in the red, down 81% year-on-year.
Risk 2: Geopolitical instability
The global, interconnected nature of the aviation industry means that airlines, lessors, MROs and suppliers are highly vulnerable to external factors out of their control. Pandemics, lockdowns, trade disputes, financial crises and more can depress travel demand and threaten the bottom lines of industry players.
This was laid bare by Russia's invasion of Ukraine in February 2022. The airspace above both countries was closed and Russian carriers were barred from entering the airspace of many Western nations.
Risk 3: A snarled supply chain halts the industry's recovery
Two years of lockdowns, travel restrictions and shifts in consumer behavior have snarled supply routes and slowed delivery times. The resulting supply chain problems have affected nearly all sectors of business, including aviation.
A scarcity of vital aviation parts and global logistical challenges have caused lead times for some components to explode, in some cases to more than a year, and have forced airlines, suppliers and MROs to rethink their supply chain strategies.
There are legitimate concerns that the industry's sooner-than-expected recovery will be halted or even reversed by its supply chain challenges.
Risk 4: Jet fuel prices put financial pressure on airlines and travellers
Prices are more than double what they were one year ago in large part because of the sanctions on Russian oil and gas put in place as a response to the war in Ukraine. Some airlines will be less affected by the price increases than others, as many opt to hedge the cost of jet fuel by purchasing a set amount in advance at a fixed price.
An analysis from Reuters found that while some carriers like British Airways are hedged against fluctuating prices for up to two years, others including three of the four largest US-based carriers are not hedged at all and will have to pay the historically high prices.
If jet fuel and airline ticket prices continue to rise, travellers will have yet another powerful disincentive to fly.
Risk 5: The widebody market never fully rebounds
Strong domestic travel demand, particularly in North America, has driven the industry's post-COVID recovery. According to numbers released by IATA, domestic RPKs in April 2022 were down 26 percent versus April 2019, but international RPKs were down 43 percent in the same comparison period.
Similarly, COVID-19 air travel recovery figures crunched by global travel data provider OAG show that international airline capacity as of June 2022 was still 30 percent lower than it was three years ago while total domestic capacity was just nine percent below what it was in 2019.
The domestic travel rebound has so outpaced international that there is now a historic imbalance between single-aisle and twin-aisle production.
Risk 6: Business travel is forever changed
At the depths of the coronavirus crisis, many were deeply concerned about the future of business travel. It was widely assumed that the widespread adoption of online meetings would make many companies hesitant to purchase pricey airline tickets for employees who could just click on a Zoom link instead.
Add in travel restrictions that made business travel difficult, if not impossible, and an economic downturn that left many companies looking for ways to cut costs, and it looked as if business travel was doomed.
It's hard to overstate how important business travellers are to airlines' bottom lines. Although they are only roughly 12 percent of all passengers, business travellers can account for as much as three-fourths of an airline's profits. In the trillion-dollar global industry that is corporate travel, even losing 'only' one-fifth of all future business poses serious risks.
Risk 7: The industry fails to attract and retain much-needed talent
The events of the past few years have presented all sorts of new challenges to the aviation industry, but they've also worsened a problem that long predates the pandemic. Before the world had even heard of COVID-19, aviation was facing a looming labour shortage, particularly among mechanics, technicians and pilots.
It's heartening to see that there are initiatives underway to more aggressively and effectively recruit a younger and more diverse workforce and prior to the pandemic there were signs that the mechanic and technician talent pool was beginning to slowly expand. But this is a problem years in the making and a viable, sustainable solution will likewise take time.
Risk 8: Changing public opinions reach a tipping point
Perceptions of air travel have changed significantly in just a few short years. And we're not only referring to the health concerns brought on by the pandemic. Even before we all began to suspiciously view our fellow travellers as potential vectors of a deadly virus, there was a small but vocal minority that railed against flying for environmental reasons.
The environmental effect of flying may not be the only thing to get people to reconsider buying airline tickets, either. Media reports of "mayhem" and "chaos" at airports in Europe and the US at the outset of the summer 2022 travel season may also make people think twice about booking a flight, as could the disturbing increase in "air rage" incidents.
Risk 9: A global recession slows travel demand
Perhaps the most important public sentiment is how people feel about their finances. And as of summer 2022, many people weren't feeling great.
The World Bank's latest Global Economic Prospects report, released in June 2022, warned that global growth was due to slow to just 2.9 percent this year and remain around there through 2024.
The World Bank and others are warning that the current global financial situation resembles the 'stagflation' of the 1970s. With prices of everyday goods increasing and a steady drumbeat of a looming recession, many would-be air passengers are likely to think twice before springing for airline tickets.
Risk 10: Governments may not bail out airlines again
If any one or a combination of the above potential aviation industry risks sends the aviation industry into full-blown crisis mode again, there is a strong possibility that there will be no governmental lifeline to save it this time around.
The estimated $225 billion that governments worldwide gave airlines during the first 12 months of the COVID-19 crisis staved off bankruptcies and saved thousands of jobs. These weren't just direct airline jobs, of course. The government aid helped workers throughout the aviation supply chain, including those in the MRO industry.
But the government bailouts were not without controversy. Although a significant portion of the governmental aid took the form of loans that have since been paid back by the airlines – sometimes even earlier than required – taxpayers, politicians and the media may have a hard time squaring the enormous help packages with the ongoing travel problems. Arguments that the government assistance wasn't actually a bailout are unlikely to endear airlines to the public.
These are what we see as the ten biggest risks and challenges the aviation industry faces as we enter the summer 2022 travel season. But there are always two sides to every story. Be sure to check out our ten biggest opportunities as the industry moves beyond COVID and into the new normal.