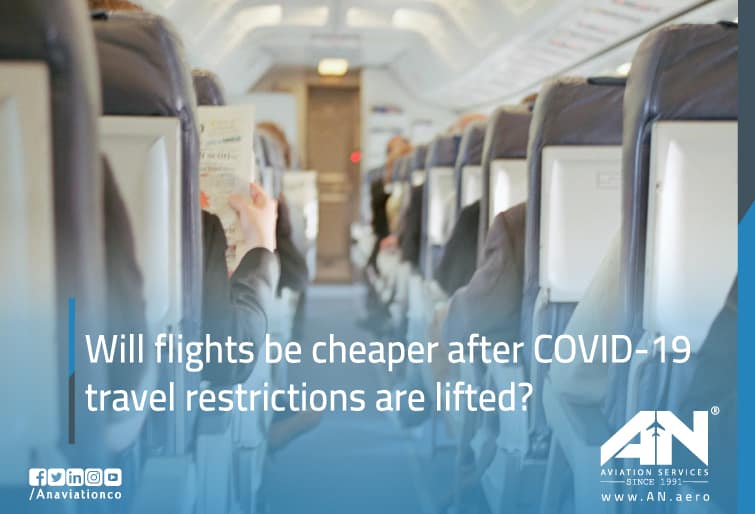 THE AVIATION INDUSTRY HAS NEVER FACED SUCH A CHALLENGING TIME.
WITH IATA, THE INTERNATIONAL AIR TRAVEL ASSOCIATION, WARNING THAT REVENUE FOR 2020 WILL BE CUT IN HALF AND THAT MANY CARRIERS FACE EXTINCTION.
HOW HAS COVID-19 AFFECTED AIR TRAVEL, WILL BE CHEAPER FLIGHTS?
Iata reckons air travel has fallen by around 80 percent in recent weeks, with Europe hit hardest. Now and then images from flight-tracking websites show skies once jam-packed with flights now empty but for a handful of services.
Bar the occasional flight, EasyJet, Jet2, and Ryanair have grounded their entire fleets, while British Airways has slashed its schedules to just a few essential routes. The busiest staff at airline headquarters are now in customer service, as carriers work through the cancellations of tens of thousands of trips.
WILL AIRFARES GO UP AFTER THE LOCKDOWN?
An industry source said that should carriers need to maintain social distancing they might only be able to half-fill their aircraft, meaning the cost of seats would surge to maintain profit margins.
"Airlines may also want to recoup losses from this period where they have been largely unable to fly," the source said. "These newly inflated prices could stay high for as long as social distancing, which could last months."
Since, however, a different narrative has emerged: that airlines will need to keep prices low to encourage demand and attract back passengers. Furthermore, plans to run cheaper flights at 60 percent capacity have been dismissed by the likes of Ryanair, and it seems health checks at airports, and face masks on flights, will become the norm – for a while, at least.
The CEO of budget airline Wizz Air stated last month: "Fares will be crushed. Very low fares will stimulate the market and people will travel."
But there will be a balancing act. "If social distancing becomes a flight requirement then airlines cannot make money at prevailing typical price levels on many flights," said aviation consultant John Strickland. "Yet if they were to put up prices, they could simply stifle demand. It will be a massive challenge."
Iata estimates that passenger numbers will be down 48 percent for 2020 compared to 2019, despite hopes the crisis will not last a full six months. It has warned that recovery will not be V-shaped but U-shaped.
"The necessity of airlines and hotels and other travel companies to fill the coffers via price increases will compete with the need to get bums on seats," said Nicky Kelvin, from aviation website The Points Guy. "This will require price drops to get travelers to part with their limited cash."