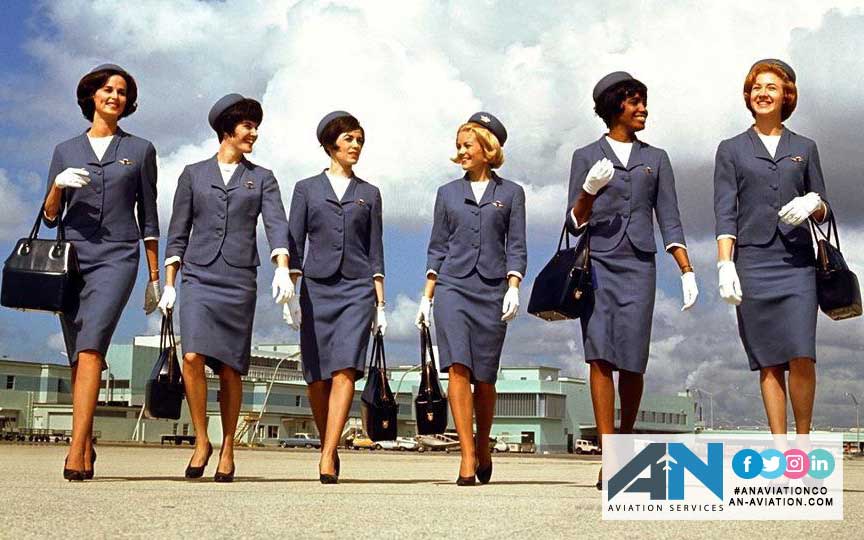 A flight attendant, also known as steward/stewardess or air host/air hostess, is a member of the aircrew aboard commercial flights, many business jets, and some government aircraft. Collectively called cabin crew, flight attendants are primarily responsible for passenger safety and comfort.
Although flight attendant nowadays is predominantly female, the world's first flight attendant was actually a German man, Heinrich Kubis, who is credited with assisting passengers on the DELAG Zeppelin LZ 10 Schwaben.
In fact, men were the only stewards initially hired on planes such as. U.K. airline Imperial Airways had "cabin boys" in the 1920s, and U.S. carriers like Stout Airways, Western Airlines, and Pan Am followed suit in 1926, 1928, and 1929, respectively.
That all changed, though, as war efforts ramped up. Here, is a history of females as flight attendants—and a look at where we are today.
TRACING THE TIMELINE OF THE PROFESSION–AND THE UNIFORMS—SINCE THE 1930S
THE 1930S
The world's first female stewardess was registered nurse Ellen Church, who began flying at age 25.
Church originally wanted to be a female pilot, but the manager of Boeing Air Transport in San Francisco, Steve Simpson, suggested she and her fellow nurses become flight attendants. (Initially, only registered nurses were hired).
In a letter to his boss, Simpson wrote, "Imagine the psychology of having young women as regular members of the crew. Imagine the tremendous effect it would have on the traveling public. Also, imagine the value they would be to us in the neater and nicer method of serving food and looking out for passengers' welfare."
By the mid-1930s, there were between 200 and 300 flight attendants in airline service, and the average tenure was two to three years, largely due to age and marriage restrictions.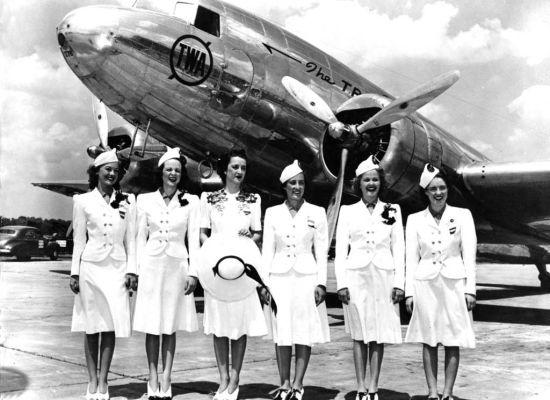 THE 1940S
At the end of the 1930s and into the 1940s, the responsibility of female flight attendants grew, marginally: They cleaned the cabin, dusted, bolted-down seats, restrained passengers from tossing garbage out of windows, and even helped fuel the planes.
The functionality of uniforms improved as "restrained elegance" in the sky took hold: Take the 1944 TWA suit imagined by Hollywood fashion designer Howard Greer, which introduced the "blou-slip," an undergarment in rayon and satin that didn't need constant tucking in.
Noting uniforms as the industry progresses is important, says John Hill, assistant director of Aviation at San Francisco International Airport's SFO Museum, because they trace "quite vividly" the development of commercial aviation.
In 1945, flight attendants founded the present-day Association of Flight Attendants union, originally known as the Airline Stewardess Association, or "ALSA."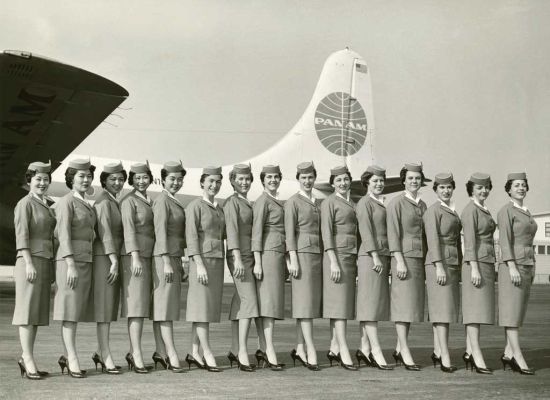 THE 1950S
According to Kathleen Berry's Femininity in Flight: A History of a stewardess, more and more airlines added age clauses to contracts for flight attendants as the profession grew into a symbol of sophistication and glamour.
Women were typically grounded between ages 32 and 35, while airlines that employed male flight attendants required they also be no older than 32-35—at the time of hire, that is. Berry specifically cites Northwest and TWA as examples.
In 1956, flight attendants were grounded at age 32; and in 1957, the age was raised slightly, to 35. (Male flight attendants were allowed to fly until they reached their sixties.)
Other newsworthy events of the decade: TWA dropped its no-marriage rule in 1957, but other airlines largely continue to require that female stewardesses be single ladies.
Seasonal uniforms rise in popularity. In the late 1950s, Aloha's flight attendants debuted the concept of in-flight entertainment with singing, hula dancing, and ukulele playing. Out of 300 women, 22-year-old Braniff hostess Muffett Webb wins the first Miss Skyway contest, a beauty pageant for flight attendants, in 1956.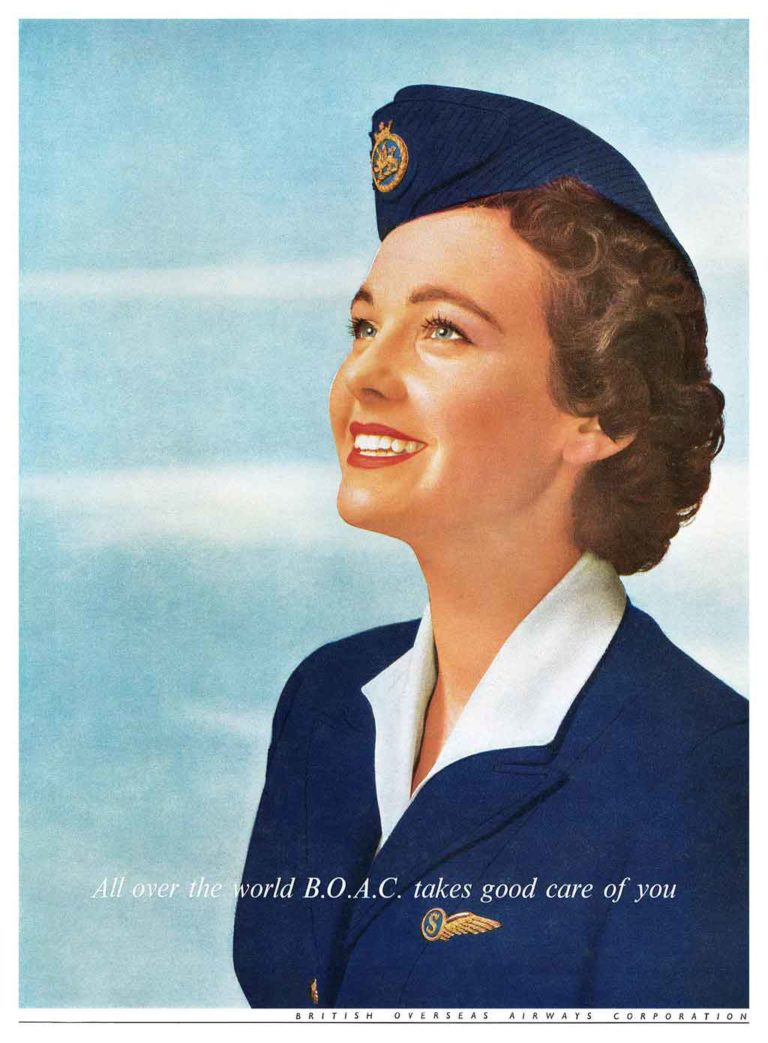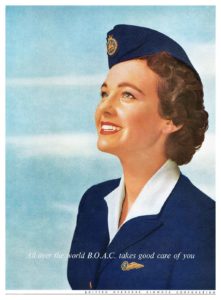 THE 1960S
As Bruce Handy wrote in Vanity Fair, "It would be only a slight overstatement to say that stewardess in the 1960s was to glamour what firefighters and cops have more recently been to heroism."
By the mid-60s, 15 of the 38 federally certified airlines had adopted the "early retirement" policies, and airlines played into the modern-woman concept for females ("Marriage is fine! But shouldn't you see the world first?" posited a 1967 United Airlines ad) and the mile-high fantasy for males.
Given that airlines were still not allowed to set their own fares, flight attendants became a valuable marketing tool to one-up the competition. Braniff asked, "Does your wife know you're flying with us?" Pan Am: "How do you like your stewardess?"
Uniforms became sexier, too, and in 1965, high fashion came to the skies with designer Emilio Pucci's uniforms for Braniff—think reversible overcoats in absinthe and apricot, and bubble space helmets.
"For this brief, fleeting moment, airline fashion actually leaped to the forefront of fashion itself," says Hill. "It was kind of a miraculous thing because they really sort of created this dramatic break between two periods, which is to say, pre-65 and post-65. When that happened, it freed everyone else up to more imaginative directions.
So really that's sort of the biggest shift [in terms of uniforms], the mid-1960s. Then everything kind of went over-the-top, and all kinds of social behaviors were swirling around and a lot of them were directly reflected in these uniforms."
In 1967, TWA accepted fewer than three percent of its applicants—a lower acceptance rate than Harvard.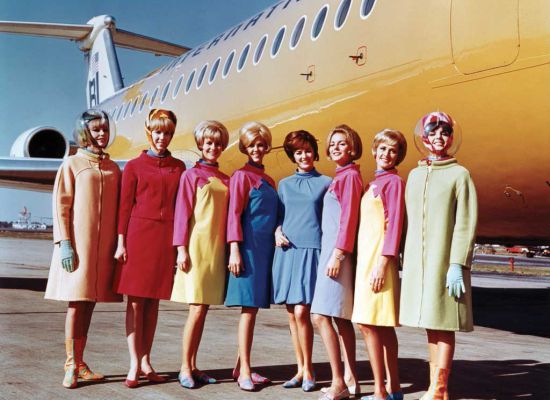 THE 1970S
In 1968, federal courts struck down the rules forbidding marriage and age requirements, and the momentum continued into the 1970s. Under pressure, rules against stewardesses being pregnant were withdrawn by most airlines.
Most notably, in a landmark 1971 decision, the Supreme Court ruled that airlines could not discriminate against men after Celio Diaz Jr. of Miami claimed his two applications for Pan Am were rejected on the basis of gender.
Southwest Airlines hostesses, however, were still in hotpants, and National Airlines spent $9.5 million on a 1971 campaign that read "I'm Cheryl.
Fly Me." (National later expanded the ads to include "I'm going to fly you as you've never been flown before.") Some were outraged, but National claimed that it saw a 23 percent bump in passenger traffic as a result.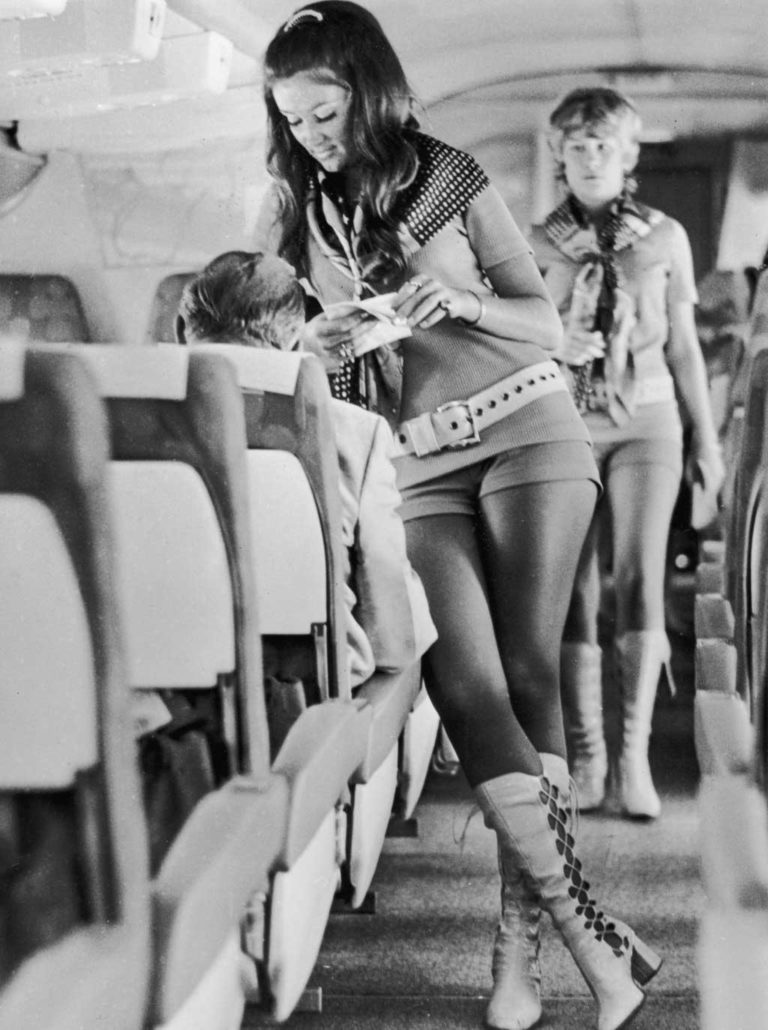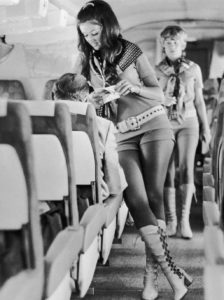 THE 1980S
The stewardess was still younger than the average overall U.S. workforce in 1980, but this began to shift. It was still a predominantly female industry, with 19.3 males per 100 females, but this, too, was changing.
The word "stewardess" fell out of favor and was replaced by the more gender-neutral "flight attendant."
Perhaps most importantly? The deregulation of the airline industry in 1978, and the resulting rise in lower fares and more frequent flights meant that flying became less of a luxury and more of a popular means of travel
It also offered airlines another way to "compete," rather than on who had the most attractive flight attendants. Uniforms, as a result, grew more functional.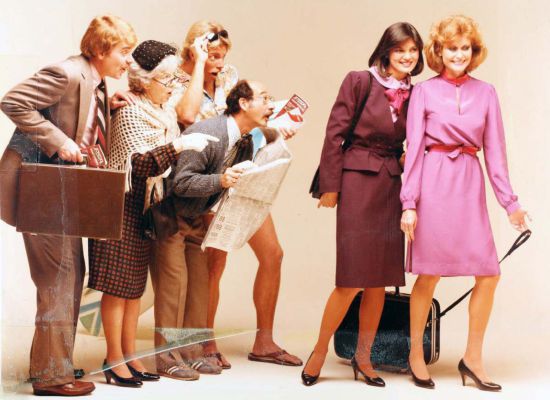 THE 1990S
Since the 1990s, becoming a stewardess has only required a high school degree.
On July 13, 1990, recognizing the contributions that flight attendants have made to the airline industry over the years, then-President George H.W. Bush designated July 19 as Flight Attendant Safety Professionals' Day.
"I urge the people of the United States to observe that day with appropriate ceremonies and activities designed to recognize the important role flight attendants play in enhancing the safety and convenience of our Nation's air transportation system," wrote Bush.