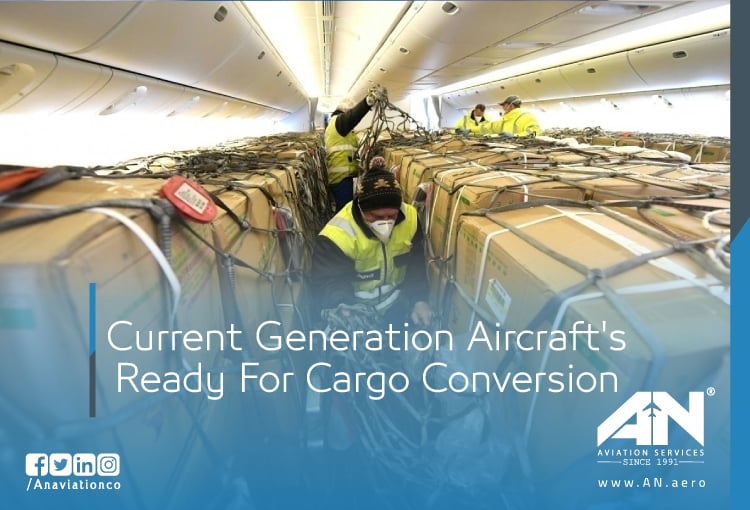 The worldwide grounding of aircraft during the passenger travel downturn has led to a shortage in capacity for air freight delivery, increasing the incentive for airlines to convert Boeing 777s, 737NGs, and other newer-generation aircraft for cargo flights.
Aircraft most often converted to freighters during recent years, as well as Airbus A319s and 767s, are getting older and becoming less available for cargo conversion, leading cargo carriers to look ahead at what aircraft could match their needs in the years to come.
Historically, U.S. cargo carriers, most notably FedEx, have operated 767s as a backbone of their fleets. The cargo carrier signaled its support for the freighter type by placing 130 orders directly with Boeing for 767-300ERFs over the past decade.
Today, FedEx operates 86 767-300ERFs, which is a significant share of its in-service fleet of 386 freighters, Cirium fleets data shows.
Asset values for 767Fs remain largely unchanged amid the cargo capacity shortage of the coronavirus pandemic, Cirium values data shows. Declining demand for passenger aircraft is reducing the value of 737NGs and 777s, which Cirium aviation analyst Syed Zaidi says makes them better candidates for freighters because "you want something with value but not too old".
These aircraft are aging out of their passenger aircraft prime but are still new enough to make the most of the average 20-year lifespan of a freighter.
"Everyone kept taking advantage of the unprecedented passenger growth and the low fuel prices" by delaying retirements of aging aircraft including 767s during the high air travel demand that preceded coronavirus, Zaidi says.
The global in-service fleet declined from around 29,000 passenger aircraft in January to about 13,200 in mid-April, Cirium fleets data shows. Airlines now have about 18,000 aircraft in service amid the slow recovery of air travel.
The 28% year-over-year decline in global air freight traffic in April is the sharpest drop IATA has ever recorded, yet capacity declined even further by 42% year-over-year because of the sharp cuts in passenger operations that also carry cargo.
Demand for emergency medical supplies and for e-commerce home delivery has provided steady business for cargo carriers while people shelter in place during the pandemic.
Airlines during this crisis are flying cargo on empty passenger aircraft by fastening boxes to seats with nets or stripping the passenger cabins. Emirates Airlines is operating 85 of its 777-300ERs as stand-in freighters, in addition to its 11 freighter-converted 777s. Finnair has removed economy-class seats from two of its A330s to operate cargo flights.
These cargo operations are helping to buffer declining passenger revenue for cash-strapped airlines but are a temporary "phenomenon that won't last longer than a year or two", says James Flynn, business development manager at US Cargo Systems freighter conversion company.
While Flynn expects 767-300s will remain popular for freighter conversion in the near future, he tells Cirium that "during the next 10 to 15 years I think the 777-300s" is going to become one of the most-sought-after freighter aircraft for Cargo conversion.
The A330-300 is also positioned to become a popular choice for freighter conversion within the next five years, Flynn says. The A330 and 777 are both more fuel-efficient than 767s, of which the last passenger model was delivered by Boeing to Air Astana in 2014.
"There is not an infinite number of 767s available," Flynn says. "Those are still going to be converted, but instead of it being a steady rate of conversions you may see 18 to 24 conversions of 767s over the next two to three years."
Flynn expects that the A330 will eventually replace 767 cargo conversion demand. Indeed, Atlas Air 2019 told Cirium that the cargo carrier was eyeing 777s and A330s for future conversions to freighter aircraft as 767 passenger aircraft are expected to become less available.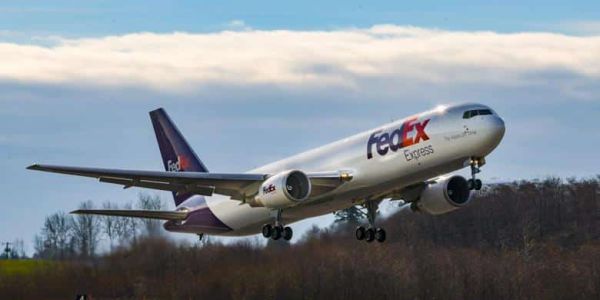 THE RIGHT AIRCRAFT FOR THE RIGHT MISSION
For the near future, the ready supply of 767 aircraft and their ability to carry more cargo than narrowbody 737NGs keeps the older aircraft in demand, especially amid low fuel prices and the global shortage of cargo flights, Aeronautical Engineers vice-president of sales Robert Convey tells Cirium.
"I believe there is more than sufficient demand in the marketplace to incentivize airlines to make some of their 767-300 retired aircraft available," Convey says.
Newer narrowbody freighters, including 737-800s, are growing in popularity, in part because they can make more frequent stops than widebody aircraft to meet the shifting consumer expectations of e-commerce, according to a report published on 12 May by Kroll Bond Rating Agency.
As the more fuel-efficient 737NGs fall in value due to oversupply during the pandemic, they are increasingly better candidates for conversion because of their ability to meet the needs of the e-commerce market by making those more-frequent shipments.
Carriers in China are among those seeking smaller passenger aircraft for conversion as they expand their cargo fleets, says Alok Anand, chief executive of asset management firm Acumen Aviation.
"With the retirement of older aircraft, 737-800s will surely be good candidates for conversion," Anand says. "Acumen has already been receiving queries mainly from China on possible conversion projects."
Amazon Air is leading this trend in the USA by adding 737NGs to its fleet that has so far, like FedEx in recent years, relied on 767s as its workhorse. Despite operating a fleet of 48 767s, Amazon has already added eight 737s, Cirium fleets data shows, and has contracts with GECAS for a further 12 of the type.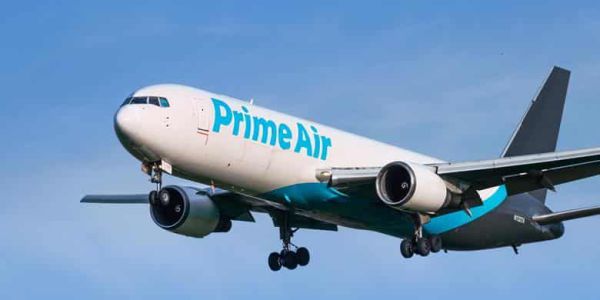 COST OF CONVERSION
Carriers will decide how fast to add 737NGs and other newer aircraft to their cargo fleets based on the costs of conversion, availability, maintenance, and fuel efficiency.
The price of jet fuel as of 12 June was 46% lower year-over-year, according to IATA, but Flynn says, "once fuel prices start to stabilize, the more-fuel-efficient aircraft are going to become more attractive" for freighter conversion.
While 737NGs are expected to be "the most predominant converted aircraft over the next five years", Flynn says the older models 737-300s and 737-400s are being converted first.
The cost of converting a 737-800 can range from $4-$5 million, depending on the age of the aircraft and whether the contractor wants to have a heavy maintenance check on the aircraft, Flynn says. While older 737-300 and 737-400 series are less fuel-efficient, he says they typically have a lower conversion price range of $2.5 to $3 million.
Demand for 737-800 freighters during the past two years was undercut by the lack of supply due to their popularity as passenger aircraft prior to the coronavirus travel downturn, Convey says.
The Florida-based company as of May had converted a total of 118 737-400s, but only two of the newer 737-800 series. On 18 May, the company signed a contract to provide a 737-400SF freighter conversion for Colombia-based AerCaribe.