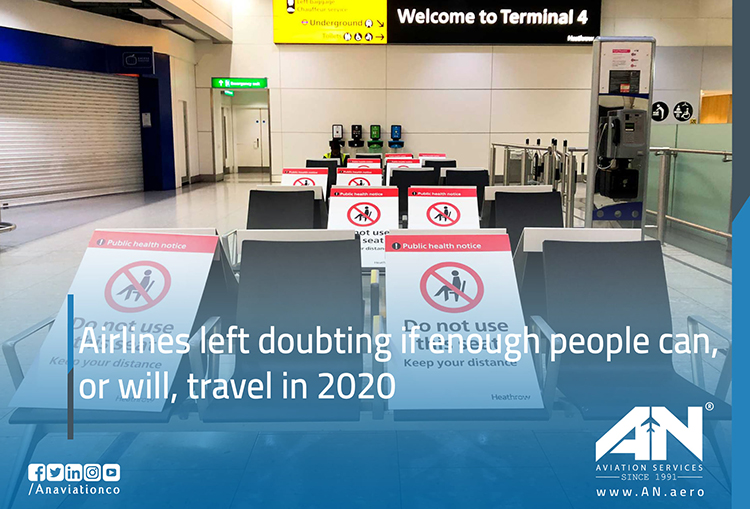 IATA's admission that it was surprised by the weakness of air travel demand in June reflects what has been another worrying few weeks for the airline sector.
The industry's relief at being able to ramp up services as the second half of 2020 began is quickly being replaced by concern that the coronavirus is likely to weigh more heavily on-demand than previously thought.
Overly optimistic carriers have already added too much capacity into August, IATA notes, and are "burning cash" as a result.
And as many airlines attempt to 'right-size their businesses based on assumptions about the trajectory of the recovery, the ailing sector continues to be hit by uncertainty on several key fronts.
Firstly, many restrictions on air travel between countries continue to apply. Such restrictions are also proving to be changeable in a way that is incompatible with reliable network planning, economical resource allocation, and predictable demand for tickets.
Secondly, as IATA points out, rising business confidence is not necessarily translating into rising consumer confidence, as potential airline customers grapple with employment, health, and economic uncertainties, and corporate traffic remains largely non-existent.
TALK OF 'SECOND WAVE' MAY BE TOO SIMPLISTIC
At the same time, talk of a neat "second wave" of coronavirus infections might be an oversimplification of what lies ahead in terms of the disease's prevalence and its consequent impact on demand for air travel.
As the World Health Organization has pointed out, surges in cases are being seen in most imaginable climate contexts – from winter, through to equatorial and summer environments – which calls into question the idea that the disease could be seasonal.
The world likely needs to brace itself for an unpredictable reality where pockets of the virus can appear at any time, with complications such as different regions of the same country being at different stages of the pandemic.
The inconvenient truth for airlines is that these surges are likely to be accompanied by governments continuing to impose restrictions on air travel – or failing to lift existing ones – with a concomitant impact on consumer demand and confidence.