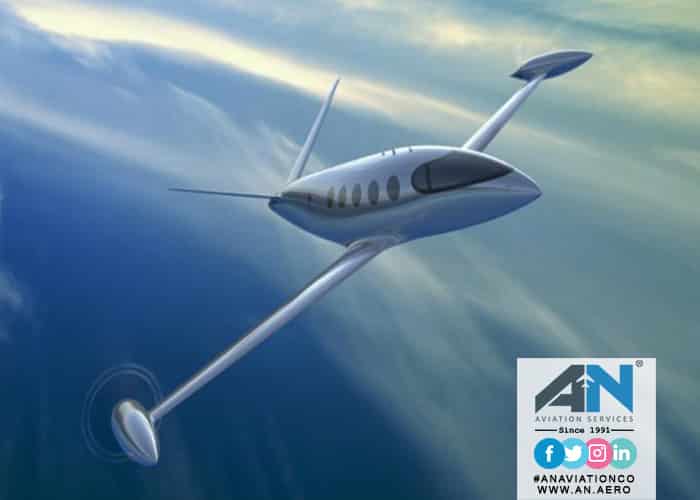 Eviation presented the world's first electric commuter aircraft at this year's Paris Air Show. Graced with the name 'Alice', this plane may be small, but she's got some big ideas; to herald in the 'third age of aviation. Let's take a closer look at Eviation Alice.
While much of aviation's intellect is focused on bringing hybrid engines to the world, or indeed ripping out the seatback screens and removing duty-free in order to lower their carbon footprint, one company is looking to take things a step further than that.
Israel-born Eviation wants to truly electrify flying, not with retrofits or hybrids, but with the world's first all-electric aircraft. Their commuter plane, which goes by the alluring name of Alice, is a first in so many ways, pushing boundaries and changing perceptions of aeronautical engineering.
Who is Alice?
Alice is the world's first all-electric commuter plane. She has nine (very spacious) seats inside and requires two crew to operate. She can fly for up to 650 miles at 10,000 feet, at a speed of 260 knots, and she's the first commuter aircraft to use fly-by-wire controls exclusively.
The three electric motors kick out around 900kW of power, with the massive Li-Ion battery supplying 900 kWh of energy. Refueling is no big deal, as the battery recharges at a ratio of 2:1; that's two hours flying time for everyone who's on the charge.
Of course, Eviation couldn't have achieved this all alone. In fact, they had massive support throughout the aviation industry to bring this aircraft to the market.
In total, 164 suppliers from 21 different countries have worked on the project, including Siemens, Honeywell, MagniX, Multiplast, and Magnaghi Aeronautica, among many others.
Why does she look so strange?
Clearly, Alice is an odd-looking bird. We wouldn't say she's ugly, but there's definitely some marmite-like division in the appreciation of her aesthetics. But, it's the first all-electric aircraft we've ever seen, so of course, it's going to look a bit different from the run-of-the-mill jetliner we see today.
Omer put it beautifully in his presentation when he described it: "This is a true form follows function situation … it was built from the ground up to be electric … it's a huge battery with some plane painted on it."
Eviation has done something marvelous here; by throwing out of the window all preconceived ideas of how an aircraft should look, they've built an aircraft that is fit for the future. Its sleek lines, big V tail, and flat tummy present some challenges to the avgeek eyes, but it's all for a purpose; to make electric aviation work.
Will anyone buy Alice?
Yes, and in fact, Eviation has already secured an order for 'double digits' of the plane to Massachusetts-based Cape Air. That could be 10 Alices or 99 Alices, we don't know, but it's a solid start for a revolutionary plane.
When will she fly?
Following the Paris Air Show, Alice is headed off to the US for the next step towards her launch. Omer notes that they've had great support from the FAA throughout their development, but of course, Alice will be under close scrutiny before certification can be awarded.
He noted that their flight testing will likely take place at Moses Lake in Washington, with the support of AeroTEC for the test flights. Once certified, Alice will be manufactured in the US, likely in their current home at Prescott, Arizona.
The company is working towards a launch date of 2021 to 2022, but there's a great deal of red tape to break through before they get there. Eviation wants to herald the third age of aviation, and we think they can do it.