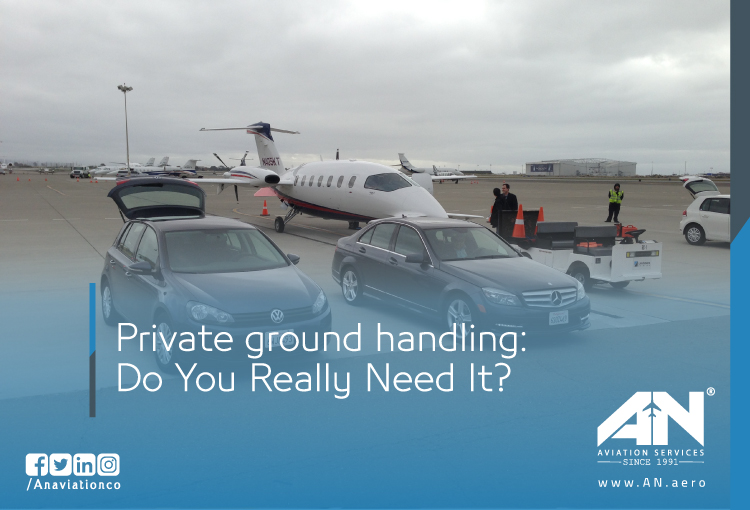 private ground handling
In business aviation, there are private handling companies Such as AN Aviation that accompany and supervise the entire process of the services provided to the aircraft and passengers.
AN Aviation Services Co. is a handling company that is based in Egypt and UAE that offer a full range of customizable services for any aircraft where's it's a private jet or commercial jet whilst also acting as an agent that represents the aircraft of the airline or operator to all enterprises operating at the airport.
And we strive to provide the finest experience to our guests, pilots, and crew traveling on private jets and executive flights.
Private ground handling revolves around providing the most luxurious and simplest airport arrival and departure journey, which means that the agent or the representative of the handling company will handle everything from coordinating and control of every service that the aircraft operator will require to ensure a fast, smooth, contactless, and safe journey at the airport.
The benefits of private handling service?
There are a variety of services that can be provided to an aircraft during a stopover; it all depends on the level of customization of services requested by the operator, and one of the primary benefits of private handling is the ability to expedite the airport journey through the various airport formalities and procedures.
What type of services AN Aviation offers?
Apart from the standard services, handling agents provide additional services:
A personal handling agent will be present through the flight landing and takeoff and will accompany you at all times and assist with the various airport formalities and procedures.
Transportation from/to the aircraft to clients and cabin crew.
Luggage Assistance.
VIP Lounge Access.
Special onboard food for passengers and cabin crew.
Taxi and Hotel Accommodation.
Look no further than AN Aviation if you need a handling agent for your aircraft. We provide a variety of handling services to ensure that you have a comfortable flight. We take pride in providing high-quality, dependable services to all of our clients
AN Aviation goes above and beyond to meet and exceed the expectations of our customers. Whatever your requirements are, just let us know and we will fulfill them. Contact us for more information on private aviation services!