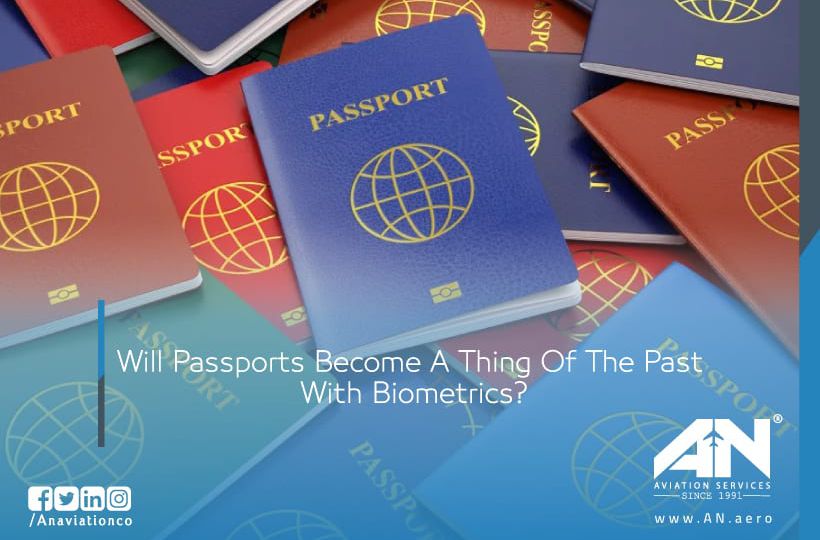 Recently we heard from an Australian Business traveler that Emirates is planning to trial the use of biometrics as a method of passenger identity verification for flights. The trial will be taking place on select flights between Australia and London later this year.
With automated face recognition taking the place of document checks everywhere. Could this be the start of the end for physical passports?
One ID
This trial will go under the banner of the program name: 'One ID'. It's to include check-in desks, passport control counters, airport lounges, boarding queues, and a lot more.
IATA Director General and CEO, Alexandre de Juniac outlined the vision for 'One ID', saying:
"[It] is a paperless travel experience where passengers can fly around the world safely and securely using only their individual biometric data. This will be achieved using a trusted digital identity, biometric recognition technology, and a collaborative identity management platform accessible to various authorized stakeholders."
Continuing to expand
According to Arabian Business, the system is already undergoing testing on flights between London and Dubai. The new trials will take place on flights between Dubai and Australia.
Unfortunately, neither Dubai airport nor Emirates Airlines is currently able to confirm which Australian airport(s) can participate in the trial.
"Every traveler will appreciate the convenience of getting from the curb to the gate without ever having to show a paper passport or boarding pass," -Alexandre de Juniac, IATA Director General and CEO
Is this the future of travel?
According to Wikipedia, King Henry V of England gets the credit for inventing the first passport in the trendy sense of the word, as a reference was found in a 1414 Act of Parliament. It's surreal to assume that a system we've been using for the last 600 years might be replaced with the recognition of our own faces.
However, as air travel becomes more accessible to individuals all over the world. The passenger volume will continue to grow and also the busiest airports will need to find more efficient ways to handle that volume and improve their ability to manage capacity.
As a matter of fact, according to Arabian Business. Dubai International airport holds the title of the world's busiest international airport. With 2018 annual traffic surpassing 89.1 million. This seems like the best (or worst?) place to trial the new facial recognition ID system.
The problem with passports
Strangely, even in 2019 and the age of chip-embedded passports, fake passports are still being sold. Clearly, we'll never know how many fake passports actually get through airport security and immigration. However, as the BBC mini-documentary shows, it was possible as recently as 2014.
As many frequent travelers will attest to, passports are often problematic. To have travel plans of high importance delayed just because this paper booklet has a little tear or water damage seems like it should be a thing of the past.
Does anyone remember the sad but hilarious case of a man's passport being drawn on by his young son?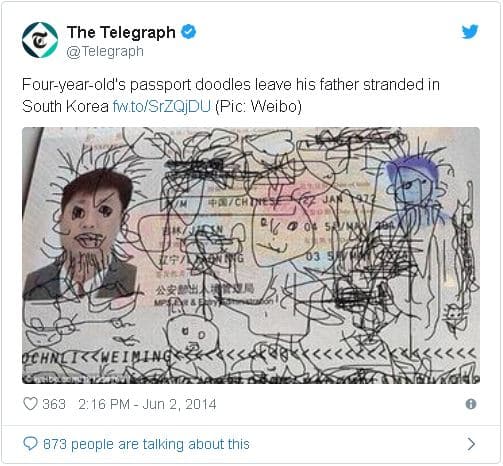 Then there's the story of the man who will pay $800 Canadian bucks in temporary passport costs until he's eligible for a replacement passport in 2025. All because some drops of rain hit the photo page of his passport while lining up at the Canada-US land border with the car window open.
Those are the extreme cases. but there are also the day-to-day challenges for frequent travelers:
Running out of (blank) pages and needing space for a full-page visa
Having a passport lost or stolen
Delays at an embassy waiting for a visa
It would definitely be nice to do away with these issues!
Potential dangers
While the thought of a passport-free travel experience sounds enticing, facial recognition technology comes with its own issues. problems vary from inaccuracy to privacy concerns.
A May 2019 article from the BBC reported that a home office assessment found a particular facial recognition system was only half as good as the human eye, saying that:
"Out of the initial 211 searches, the automated facial search of PND identified just 20 true matches, whereas visual examination by the tester identified a total of 56 matches."
The assessment was looking at the ability of facial recognition software to deal with black and ethnic minority faces. In fact, it has become a key concern for those worried about technology. Some claim that the software often trains using predominantly white faces.
Furthermore, the UK police's former head of facial recognition had knowledge that skin color was indeed a problem. At an April 2014 meeting, Durham police chief Constable Mike Barton said:
"ethnicity can have an impact on [facial recognition] search accuracy."