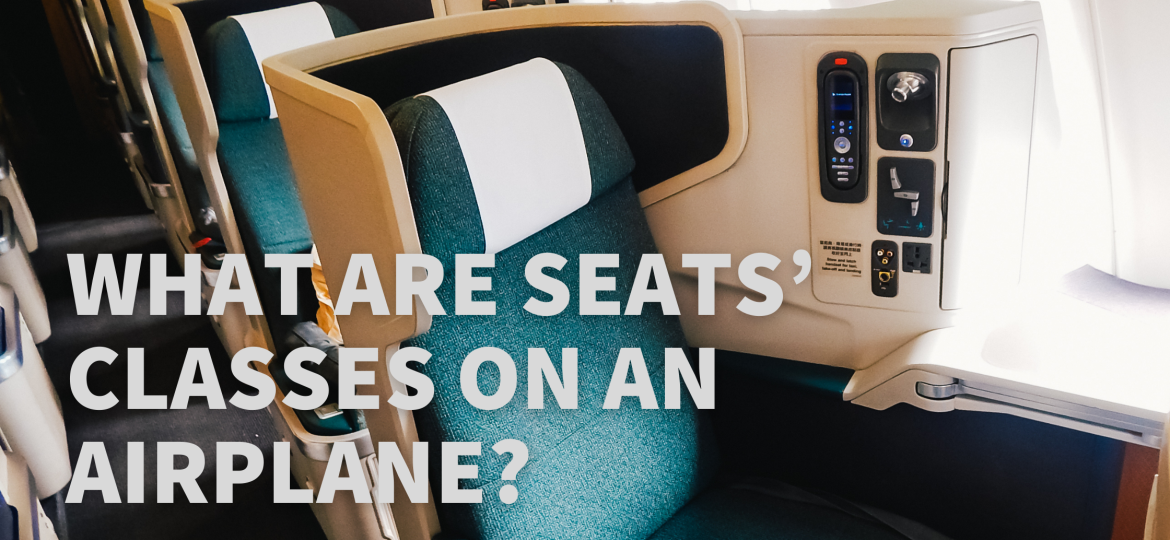 "In the early days, all airplane seat classes were first class," said Seth Kaplan, managing partner of "Airline Weekly," a subscriber-supported publication about the airplane seat classes.
"In the 1950s, airlines including Delta Air Lines began experimenting with coach flights at off-peak hours – in other words, not first-class and coach cabins separated by a curtain, but entirely separate flights. Later they begin offering 2 cabins on the same flight, as we see today," said Kaplan.
The number of seats increased after deregulation kicked in, calling for more seats to make more profits per flying mile, said Stephen Carbone, who has worked for the National Transportation Safety Board (NTSB) as well as the Federal Aviation Administration (FAA).
"Seats were wider because the airlines were subsidized, so they could afford flying fewer people to more obscure locations. This was changed with the introduction of the hub-and-spoke routing system," said Carbone.
"Destinations were now decided by passenger numbers, which brought about the concept of how many seats can we legally and safely fit."
What airline cabin classes are there?
While there are 4 airplane seat classes, some airlines only often have one — coach. But a seat in coach class on 1 carrier can be vastly different from an economy seat on another airline.
Many airlines have the same airplane models in their fleets, but they configure the interiors differently, so it's important to look at the seating map not only for the airplane type but also the airline you are flying.
Using another airline's map may not be accurate. If your airline doesn't provide airplane seating charts, call and speak with an agent, who should be able to provide guidance.
What are the fare classes?
The airplane seat classes of economy, premium economy, business, and first-class are further divided into fare classes, which appear as a letter on your ticket.
Each seat on an airplane is put in a fare class, which each come with their own set of rules and price. What might look like a random letter on your ticket is actually a valuable piece of information that shouldn't be overlooked.
A ticket's fare class (also called a booking class or fare bucket) is represented with one of the 26 letters of the alphabet. Originally, booking codes were standardized by the International Air Transport Association, a trade association for airlines, but booking codes are now determined by each airline.
Most airlines have a different fare class for each letter of the alphabet, and this varies by airline:
F is first class, C and J are typically business class, and Y is usually economy, regardless of the airline.
The assignment of letters to each fare class isn't arbitrary. Take C for business class, which derives from Pan Am, which was one of the first airlines to introduce a new class of service for business and full-fare economy passengers called "Clipper Class."
First-Class on different airplanes
First-class (also known as a suite) is a travel class on some passenger airliners intended to be more luxurious than business class, premium economy, and economy class.
Originally all planes offered only one class of service (often equivalent to the modern business class), with a second class appearing first in 1955 when TWA introduced two different types of service on its Super Constellations.
Jet aircraft
On a passenger jetliner, first-class usually refers to a limited number (rarely more than 10) of seats or cabins toward the front of the aircraft which have more space, comfort, service, and privacy.
In general, first class is the highest class offered, although some airlines have either branded their new products as above first-class or offered business class as the highest class.
Propeller airliners often had first class in the rear, away from the noise of the engine and propeller, while first-class on jet aircraft is normally positioned near the front of the aircraft, often in front of the business class section or on the upper deck of wide-body aircraft such as the Boeing 747 and Airbus A380.
Early passenger planes were necessarily very uncomfortable – a seat in an open cockpit. As airplane design improved, so did the passenger experience, and the airlines concentrated on making flying as comfortable and appealing as possible.
Flying Improvements
Flying was very expensive, but its limited appeal was balanced by the limited capacity of the airlines and their planes.
As airplanes became larger, and flights more frequent, airlines came to appreciate that if they offered lower fares, they'd get more people on their planes.
The ability to offer lower fares, for flights within and to/from the US, was restricted by the then Civil Aeronautics Board, formed in 1938 and operative since 1940.
Originally the CAB only allowed a single fare to be charged for a flight, but after they started to slowly allow different fares in 1952, the airlines first offered different fare levels but still in one cabin style, and then in 1955, TWA came up with the concept of different service standards for the different fares.
This marked the start of two-class planes, with the better class generally called First Class and the worse class originally, in the US, being termed, Coach Class.
First-class seats
First-class seats vary from large reclining seats with more legroom and width than other classes to suites with a fully reclining seat, workstation, and TV surrounded by privacy dividers.
International first-class seats usually have 147–239 cm (58–94 inches) of seat pitch and 48–89 cm (19–35 inches) of width while domestic flights may have 86–173 cm (34–68 inches) of pitch and 46–56 cm (18–22 inches) in width.
In fact, this means there is less discomfort for taller people. Some airlines have first-class seats which allow passengers to let one guest sit for a short while face-to-face with the occupant of the cabin.
the Lavatory
First-class passengers usually have at least one lavatory for their exclusive use, with more than one on larger planes.
Business- and economy-class passengers are not normally permitted in first-class cabins.
Entertainment onboard
Normally AVOD (audiovisual on-demand) entertainment is offered, although sometimes normal films, television programs, and interactive games are provided on medium-large seat-back or armrest-mounted flat panel monitors.
Especially for the long-haul and high-yielding routes on top airlines, a first-class seat may have facilities akin to a five-star hotel, such as a mini-bar.
newer business class seats
Since the 1990s, a trend developed in which many airlines eliminated first-class sections in favor of an upgraded business class.
Newer business class seating is increasing adding features previously exclusive to first-class such as convertible lie-flat seats, narrowing the amenities gap to an extent that first class is redundant.
Furthermore, with the late 2000s recession, airlines have removed or not installed first-class seating in their aircraft, as first-class seats are usually double the price of business class but can take up more than twice the room, leaving business class the most expensive seats on such planes.
However, some, such as Garuda Indonesia, have opted to reintroduce first-class seating sections with new aircraft.