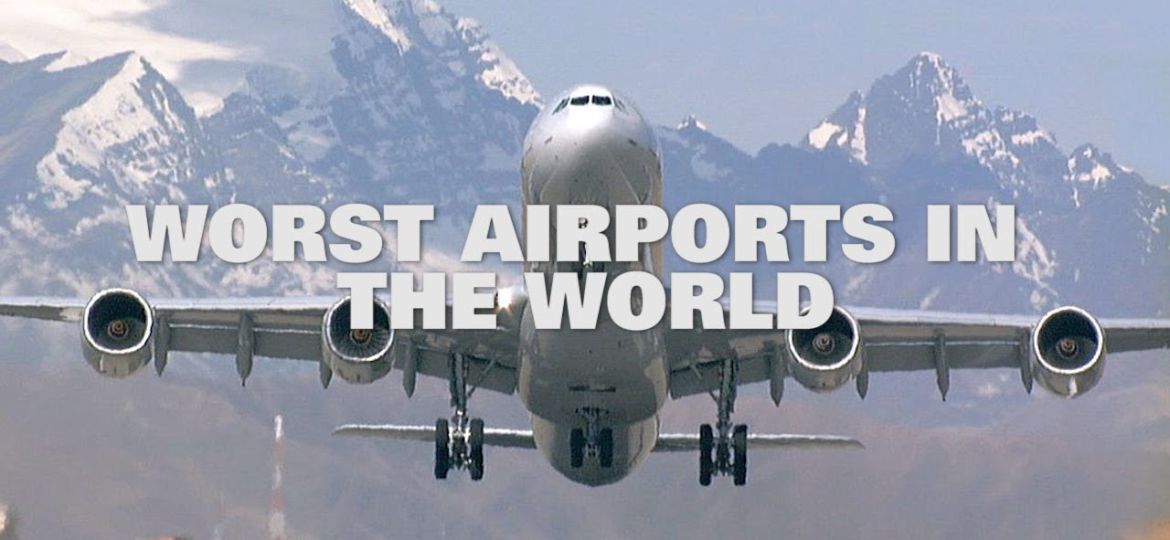 A bad experience can be part of the worst airports miserable ever.
One big room full of people rushing around late for their flights, with a lack of fresh air, rubber textured airport food, and often at unsociable hours.
Large airports have ground handlings like emergency services, taxiway bridges, and airport aprons. Unfortunately, not every airport came out looking so good.
Below are the lowest-rated Airports:
Geneva Airport
Geneva Airport is the main international airport of Geneva, the second-largest airport in Switzerland.
The airport is convenient — it's just a few miles outside of the city center — but the perks seem to stop there.
Travelers say it's disorganized and that the security area feels very cramped.
The lines and security are extremely inefficient and outdated, every kiosk is understaffed, and the whole place is small so every place is jam-packed with people
London Gatwick Airport
Though Gatwick  Airport has lots of fans, other travelers have complained that it's outdated and lagging behind when it comes to amenities offered at other airports.
People also don't like that the airport essentially forces you through a duty-free shopping area after you go through security.
Definitely not the most modern of airports, in need of a lot of investment in all areas, airport lounges. Lack of staff and comfortable seating.
Stockholm Ireland Airport
Last year, more than 26 million people traveled through Arlanda.
The airport frequently gets dinged for its unfriendly staffers, long wait times for baggage claims, and long lines everywhere.
Passenger traveling through Arlanda was so unenthused by the time of their Constant flights delays, long queues, clueless staff, toilet shortage in gate areas, no drinking water taps. Terrible airport.
John Paul II International Airport Krakow-Balice
The John Paul II International Airport Krakow-Balice serves an area with roughly 7.9 million residents.
The airport has quite a few detractors who complain about everything from dirty facilities to rude employees.
Toilets absolutely disgusting, the security is operated by totally arrogant and rude people who want to humiliate you as much as possible.
Paris Charles de Gaulle Airport
It's the largest international airport in France, Charles de Gaulle Airport in Paris has a reputation for being disorganized, unclean, and generally slow (the staff doesn't appear to be very helpful or friendly, either).
This airport truly is terrible, inefficient, dirty, and overall provides a bad service for international travelers.
Well worth the visit for the novelty of seeing an awful airport, so you can appreciate the good ones.
In other words, you really don't know how nice you have it at other airports until you fly through Charles de Gaulle.
Berlin Schönefeld Airport
Honestly one of the worst airport experiences I've ever had. Avoid if possible.
Apparently, Berlin's Schönefeld Airport has made quite a few people unhappy over the years.
It's one of three main airports serving Berlin and is located about 15 miles southwest of the city center.
Travelers report that it's small, crowded and that there just aren't enough seats to accommodate the high number of people flying through on a daily basis.
Moscow Domodedovo Airport
Domodedovo is one of three international airports serving Russia's capital city of Moscow.
It's nearly 30 miles from the city center, though an express train can get you there in 40 to 50 minutes.
Apparently, the people who work at the airport are not very friendly and the gate areas are overrun with too many passengers.
Crowded horror show. Not enough seating is available and you're not allowed to sit on the floor. Not sure whether it's just the Russian language barrier or staff hating you
Eindhoven Airport
Eindhoven in the Netherlands is not the absolute worst of the airports analyzed by AirHelp — but it's certainly not the best either.
Complaints of long security lines, and general disarray.
Your condolences don't give me back my money for the flight I missed because the airport security was such a train wreck.
Edinburgh Airport
Though Edinburgh Airport touts itself as being some travelers were thoroughly unimpressed with this airport.
According to AirHelp's analysis, the airport received pretty awful marks for passenger sentiment, which dragged down its overall score.
People who have flown through Edinburgh say it's difficult to navigate, mismanaged, and chaotic.
Travelers also point out that the airport is severely lacking in seats to accommodate passengers as they wait, so many people end up sitting on the ground — definitely not ideal.
Manchester Airport
People really like to complain about Manchester Airport, and that negative passenger sentiment is one of the main reasons the airport is one of the worst airports.
Most recently, people have been grumbling about the fact that Manchester now charges a fee for passenger drop-offs, so even those who aren't actually stepping foot inside the airport have something bad to say about it.
As New drop-off parking charges are slimy, money-grabbing, and shameful.
Other travelers say the airport doesn't have enough staff to keep up with the number of passengers traveling through it, which creates long lines and lots of frustration.
Kuwait Airport
Coming in at one of the worst airports in the world? Kuwait Airport.
Travelers flying through here noted that it was disorganized and not as clean as they would have liked and that they felt the staff was not very friendly.
As one disgruntled passenger put it succinctly: "This airport is a total disgrace.
Bordeaux-Merignac Airport
The Bordeaux-Merignac Airport is located in the city center of Bordeaux in southwestern France.
While it received decent marks for on-time performance in AirHelp's analysis, the airport lost points for passenger sentiment and quality of service.
Complaints about this airport frequently target unclean restrooms, long security lines, rude staff members, and an overall unwelcoming feeling.
That is the cheapest of the cheap, with a "primitive" security process and "indifferent food."