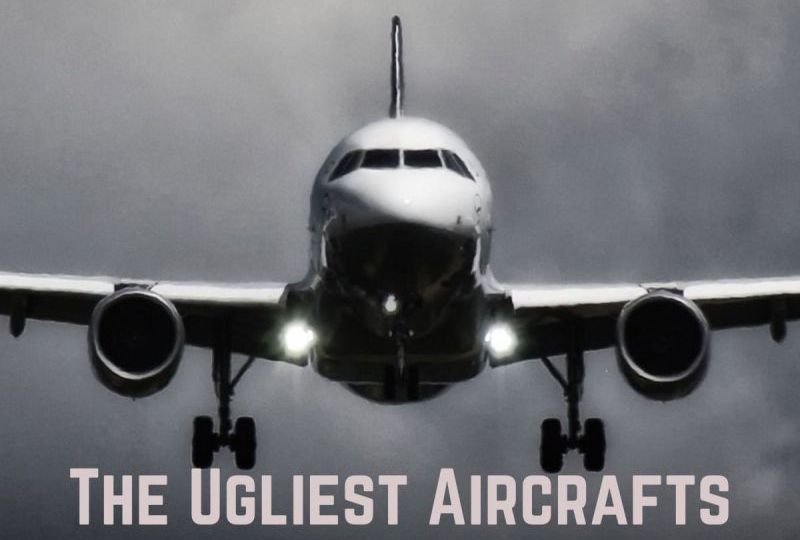 They say beauty is in the eye of the beholder, but these aircraft leave a little to be desired to be the ugliest aircrafts ever built.
One of aviation's oldest clichés is that if an airplane looks right, it'll fly right. Whether this selection of 13 avia­ting dogs affirms or contradicts that aphorism is debatable.
Some of these mutts flew just fine and were oddly configured simply so they could fulfill their mission, whether it was sub-hunting or crop spraying.
Others barely made it into the air and were a danger to their pilots and anybody below them. But aviation would be poorer if it didn't have aeronautical engineers willing to take such risks.
11) AIRBUS BELUGA
The Airbus A300-600ST, or Beluga, is a version of the standard A300-600 wide-body airliner modified to carry aircraft parts and outsize cargo.
It received the official name of Super Transporter early on; however, the name Beluga, a whale it resembles, gained popularity and has since been officially adopted.
The Beluga was developed to transport Airbus parts to the final assembly plant in Toulouse, France.
And while it's very good at doing its job, it isn't exactly the best-looking aircraft in the sky.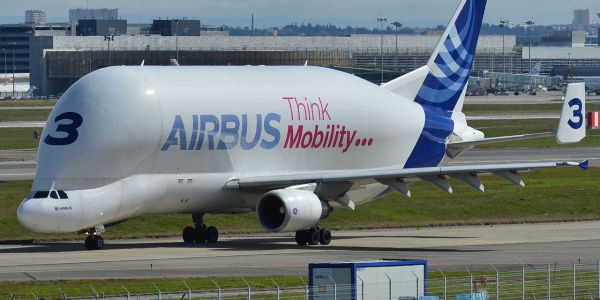 10) MCDONNELL XF-85 GOBLIN
The McDonnell XF-85 Goblin is an American prototype fighter aircraft conceived during World War II by McDonnell Aircraft. It was intended to deploy from the bomb bay of the giant Convair B-36 bomber as a parasite fighter.
The Goblin was designed to be launched from American bomber aircraft and recaptured mid-air after they performed their mission. Not only did these fail to win style points, but they also didn't work. Their performance was sub-par, and they were incredibly difficult to "re-dock" with bomber aircraft.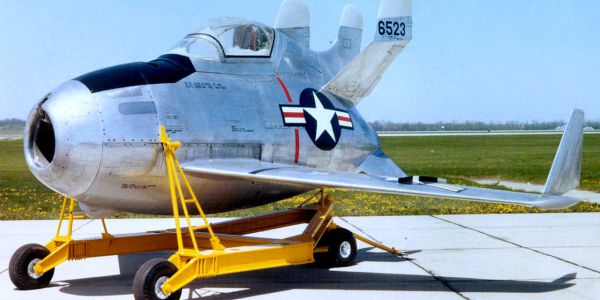 9) BLOHM-VOSS BV-141
The Blohm & Voss BV 141 was a World War II German tactical reconnaissance aircraft, notable for its uncommon structural asymmetry.
The concept behind the asymmetric BV-141 was quite genius. It just didn't look all that great and became one of the Ugliest Aircrafts.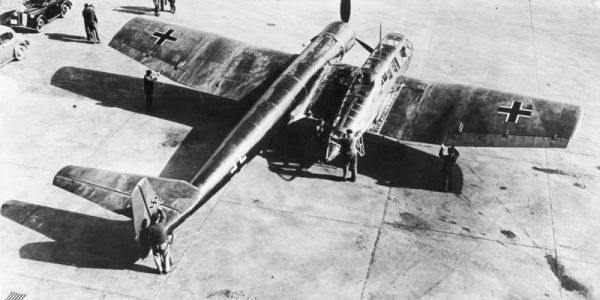 8) EL/M-2075 PHALCON
The EL/M-2075 Phalcon is an airborne early warning and control active electronically scanned array radar system developed by Israel Aerospace Industries and Elta Electronics Industries of Israel.
Its primary objective is to provide intelligence to maintain air superiority and conduct surveillance.
This modified 707 airborne early warning aircraft was very capable, but it's hard to take it seriously at first glance, with its clown-style nose.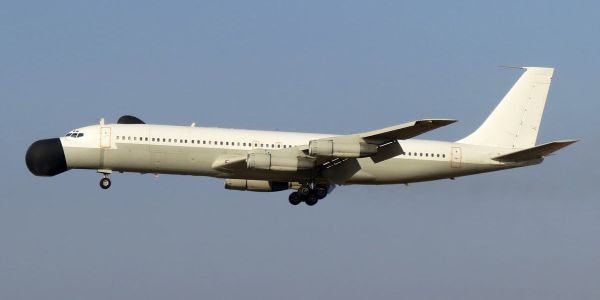 7) HANDLEY PAGE VICTOR
The Handley Page Victor is a British jet-powered strategic bomber developed and produced by Handley Page during the Cold War.
It was the third and final V bomber to be operated by the Royal Air Force, the other two being the Avro Vulcan and the Vickers Valiant.
They look something like a Praying Mantis, and they actually could fly.
The Handley Page Victor was initially used as a strategic bomber for the UK's Royal Air Force and was later used as an aerial refueling tanker.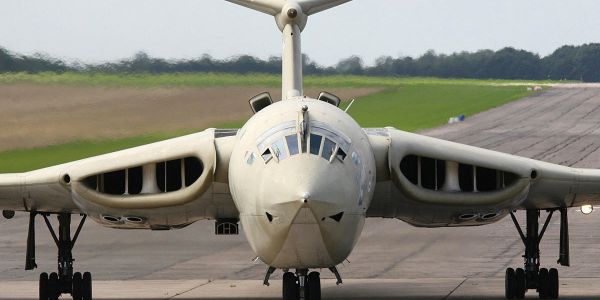 6) BRISTOL FREIGHTER
The Bristol Type 170 Freighter is a British twin-engine aircraft designed and built by the Bristol Aeroplane Company as both a freighter and airliner.
Its best-known use was as an air ferry to carry cars and their passengers over relatively short distances.
The Bristol Freighter was designed as an air ferry to carry passengers and cars over short distances.
One thing's for sure, the cars inside probably looked better than the airplane carrying them.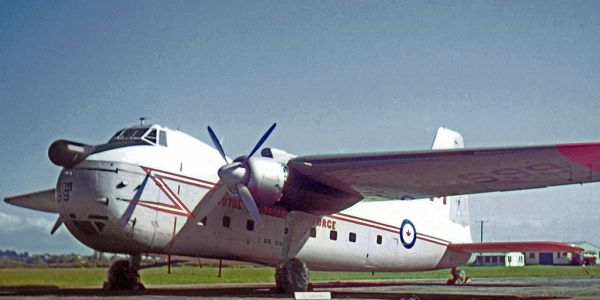 5) PZL M15 BELPHEGOR
The PZL M-15 was a jet-powered biplane designed and manufactured by the Polish aircraft company WSK PZL-Mielec for agricultural aviation.
In reference to both its strange looks and relatively loud jet engine, the aircraft was nicknamed Belphegor, after the noisy demon.
This Polish-designed jet-powered ag spraying aircraft was very unique. But it also resembled the Wright Flyer. Maybe that's what they were going for.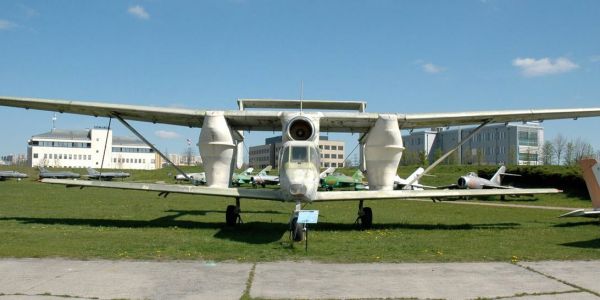 4) BOEING X-32
The Boeing X-32 is a concept demonstrator aircraft that was designed for the Joint Strike Fighter competition.
It lost to the Lockheed Martin X-35 demonstrator, which was further developed into the Lockheed Martin F-35 Lightning II.
Military aircraft need to be capable. But it's also a bonus if they look good. And while the X-32 had the capability part covered
It did so while looking like a Pelican with a throat pouch full of food.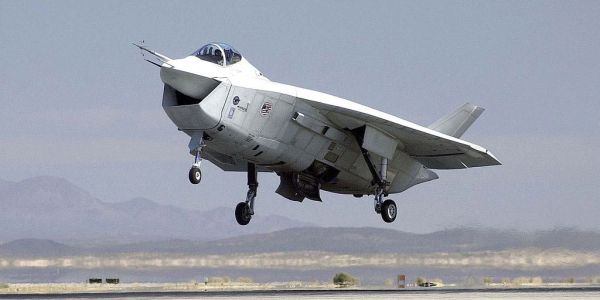 3) DHC-4 CARIBOU
The de Havilland Canada DHC-4 Caribou is a Canadian-designed and produced specialized cargo aircraft with short takeoff and landing capability.
The Caribou was first flown in 1958 and although mainly retired from military operations, is still in use in small numbers as a rugged "bush" aircraft.
Lots of people love the Caribou, and we do too. But with a snub nose and strangely upward-tilted tail, the DHC-4 doesn't get many style points.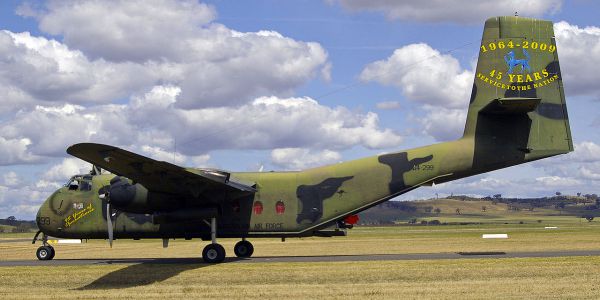 2) CASA C-212
The CASA C-212 Aviocar is a turboprop-powered STOL medium cargo aircraft designed and built by CASA in Spain for civil and military use.
It's got a combination of a snout nose and Short-360 styled fuselage and get the second Ugliest Aircrafts.
And while it does a good job as a STOL transport aircraft, it doesn't win "aesthetic design of the year".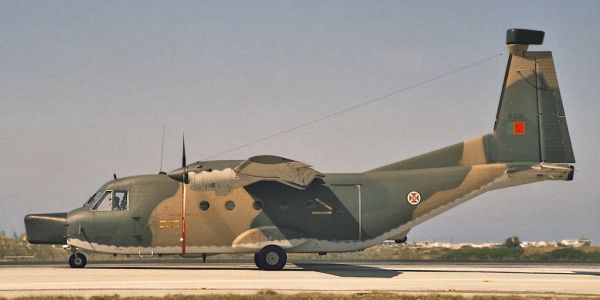 1) ATL-98 CARVAIR
Now, The Ugliest Aircrafts Award goes to (ATL-98 CARVAIR)
The Aviation Traders ATL-98 Carvair is a retired large transport aircraft powered by four radial engines.
It was a Douglas DC-4-based air ferry conversion developed by Freddie Laker's Aviation Traders Limited
With a capacity generally of 22 passengers in a rear cabin, and five cars loaded in at the front.
Maybe the Carvair was the inspiration for the Boeing 747, but it did so while looking like a cartoon version of Boeing's design…