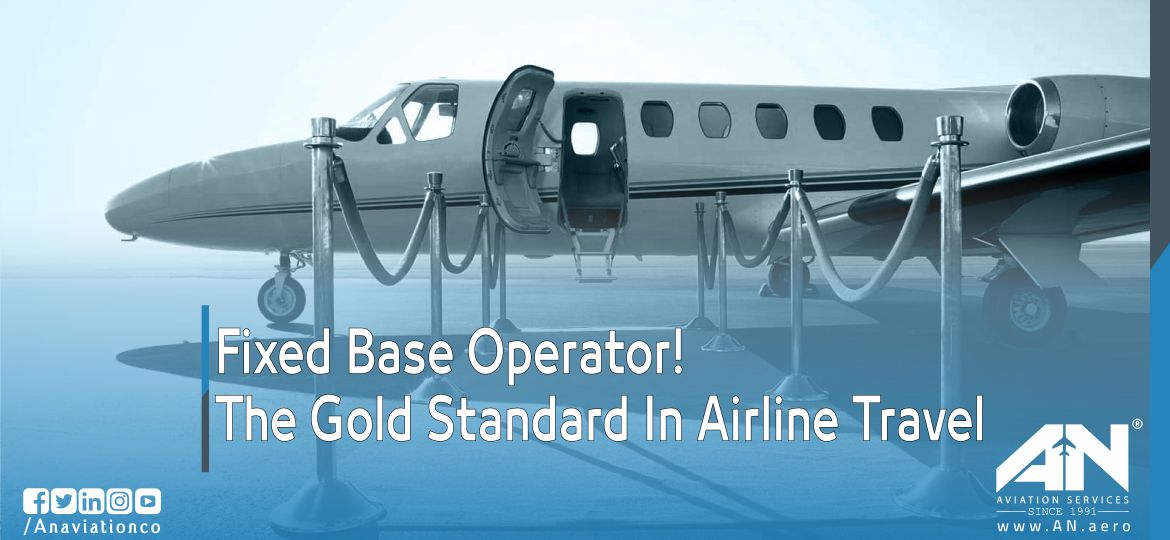 What are the expected services that Fixed Base Operator (FBO) can adapt?
A fixed base operator acronymized (FBO), is an organization that has the right by an airport to operate at the airport and provide aeronautical services. Some of these services regularly include fueling, tie-down & parking, aircraft rental, aircraft maintenance, flight instruction, and similar services. Essentially, FBOs act as private jet terminals.
In common practice, an FBO is the primary provider of support services to general aviation operators at a public-use airport and is on land leased from the airport, or, in rare cases, adjacent property as a "through the fence operation".
In many smaller airports serving general aviation in remote or modest communities, the town itself may provide fuel services and operate a primary FBO facility. Most FBOs doing business at airports of high to moderate traffic volume are non-governmental organizations, i.e., either privately or publicly held companies.
Though the term fixed-base operator originated in the United States, the term has become more common in the international aviation industry as business and corporate aviation have grown.
The term has not been officially defined as an international standard, but there have been recent uses of the term in International Civil Aviation Organization (ICAO) publications such as Implementing the Global Aviation Safety Roadmap.
Services Provided by FBOs to Passengers
If you're a private jet traveler looking for a luxury flying service, there are many advantages to choosing airport FBOs for your flying needs. Passengers love the fast and personalized experience of FBOs. Additionally, FBOs come with top-tier amenities, customer service, and flight crews for the most comfortable and convenient flights possible.
1. More Private and Laid-Back Experience
As you wait to board your private jet, FBOs offer a more discreet experience. Since FBOs are so exclusive, you won't have to worry about long lines or crowds of people as you enter the airport. For passengers who prefer a stress-free experience, FBOs are the best option.
2. Great Customer Service
When you fly with an FBO, you can expect to receive top-level customer service. This service will ensure you have every question answered, and the FBO staff can often help you charter future flights.
Additionally, you can regularly meet your flight's captain and co-captain before the flight. FBO crews can handle the various challenges that come with flying, all while meeting and exceeding your expectations.
3. Exceptional Amenities
There are many advantages to relying on an airport FBO for your flying needs and the exceptional amenities they offer are at the top of the list for reasons why passengers keep coming back to them. Standard conveniences include restrooms, coffee and soda, Wi-Fi, and lounges.
Additionally, larger FBOs can also provide travelers with conference rooms for business meetings and restaurants for hungry passengers. These FBOs often come with luxury concierge services, like hotel bookings and car rentals.
Some FBOs also offer showers for those who need to freshen up before or after a flight. Additionally, they may have game rooms, providing passengers entertainment while waiting to take off.
4. Fast Boarding and Check-In Process
When you fly via an FBO, you don't have to go through bag searches and personal screenings like you would if you were flying via a commercial terminal. Instead, you usually only have to show your ID to a pilot or another staff member before boarding.
Alongside skipping typical security procedures, it's common for passengers to only wait a few minutes at an FBO before boarding and taking off. There's no waiting for hours before your plane arrives.
5. Experienced Flight Crews
FBOs also hire knowledgeable, reliable crews who know how to make your flight as comfortable as possible. On the plane, they'll be ready to provide you with several services and amenities, such as food and drink.
Unlike busier commercial flights, where flight attendants have to worry about hundreds of passengers' needs, private flight attendants can focus solely on providing you with the best flight experience possible.
Aviation Fuel & Service Solutions for Airports and FBOs
Airports and FBOs trust World Fuel Services for reliable branded and unbranded fuel supply and brand programs that build their businesses.
AN Aviation Services provide expert jet fuel solutions and services that encompass reliable 24/7 global aviation fuel supply, and aviation technical services.
HOW DO PRIVATE TERMINALS DIFFER FROM COMMERCIAL AIRPORT TERMINALS?
From a safety perspective, the lack of crowded lines and gathering spaces at FBOs significantly reduces exposure risks you'd encounter at an airport. Overall, a typical airline trip features roughly 500 touch points door to door. Meanwhile, private aviation averages less than a dozen touch points.
In fact, many FBOs allow jet card owners, members, and private jet charter passengers to be driven up in the vehicle or car rental directly to their jet, further enhancing safety precautions on a private flight.
A trusted provider can ensure that FBO staff adhere to special requests and requirements, including the use of personal protective equipment (PPE). Additionally, guests traveling for businesses can have their providers organize safe spaces within FBOs for meeting or getting work done.