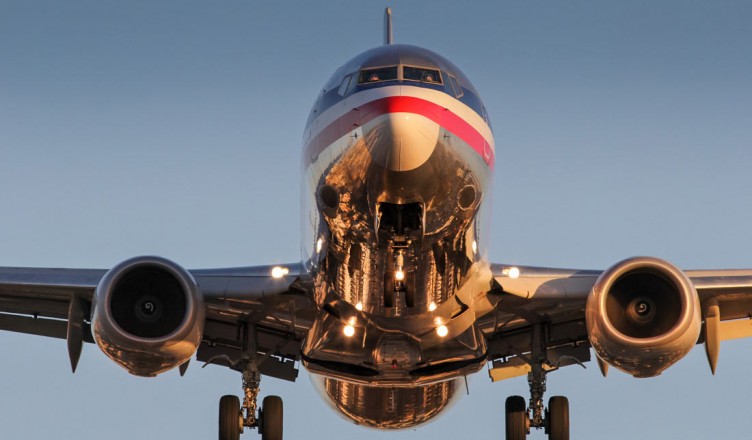 The Boeing 737 is a short- to medium-range twinjet narrow-body airliner developed and manufactured by Boeing Commercial Airplanes in the United States. Originally developed as a shorter, lower-cost twin-engine airliner derived from the 707 and 727, the 737 has developed into a family of thirteen passenger models with capacities from 85 to 215 passengers. The 737 is Boeing's only narrow-body airliner in production, with the 737 Next Generation (-700, -800, and -900ER) and the re-engined and updated 737 MAX variants currently being built. It's the most-produced airliner in the world, and these are 13 impressive facts about it.
1) The 737's maiden flight was on April 9, 1967 – more than two years before the first moon landing.
Wikipedia
2) The 737 is the best-selling airliner in history, with over 8,500 built.
Bryan Burke
3) On average, more than 1,250 737s are airborne at any given time.
gc232
4) The launch customer for the 737 wasn't in the US. It was German-based Lufthansa Airlines.
Wikipedia
5) By 1970, Boeing only had 37 orders for the 737. They considered canceling the program, but after the cancellation of the Boeing Supersonic Transport, and scaling back of the 747, they freed enough funds to keep the program going.
Wikipedia
6) The 737-200 had an optional gravel kit, giving the aircraft the ability to fly into unpaved runways in remote locations.
Wikipedia
7) The 737-300 featured CFM high-bypass turbofan engines. However, the gear design provided very little ground clearance for the new engines. To overcome the problem, engineers reduced the size of the fan, placed the engines ahead of the wings, and moved the engine accessories to the sides of the engine. This gave it a non-circular shape, as well as more ground clearance.
Wikipedia
8) The engine design saved CFM's program – up until then, CFM had not sold any CFM56 engines.
Wikipedia
9) The 737 doesn't have gear doors. Instead, the wheels have hub caps on the outside, and the gear wells have brushes on them to create an aerodynamic seal.
Wikipedia
10) Many of the early 737 models had eyebrow windows, giving pilots better visibility in turns, and making star navigation easier.
Wikipedia
11) In 2014, airlines started installing Split Scimitar winglets on 737s, increasing fuel savings by 2.2%. And as an added bonus, the wings look even cooler.
Wikipedia
12) On average, a 737 takes off or lands somewhere on Earth every 5 seconds.
Wikipedia
13) 737s make up over 25% of the worldwide large commercial airliner fleet – and that is impressive.
Frans Zwart
READ
How Precise Are Fuel Gauges In Airliners?