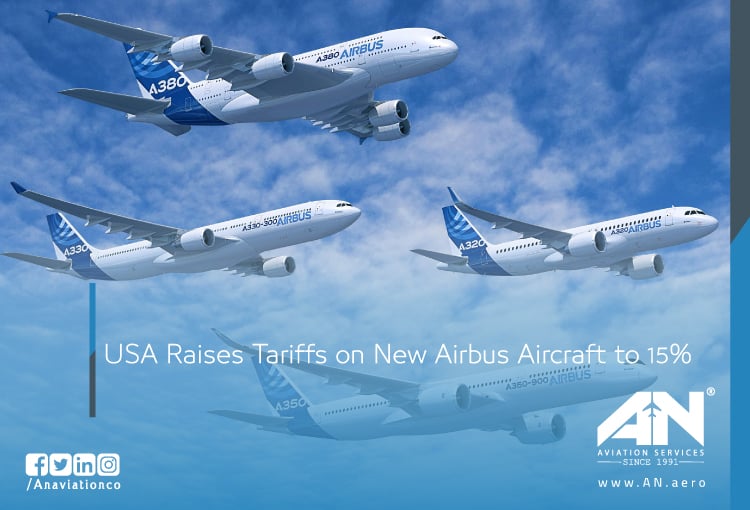 The European Commission has yet to reveal its next move in response to the USA government's decision. To raise tariffs from the current 10% rate to 15% on new airbus aircraft imported from the European Union (EU), effective March 18. "We take note of the U.S. decision," a representative for the European Commission's directorate-general for trade (DG Trade) said. "In our view, the main focus now should be on finding a negotiated solution to the aircraft disputes on the basis of the concrete EU proposals for existing subsidies and future disciplines in this sector," he said.
The spokesman wouldn't respond to the question regarding whether the Commission is still hopeful of reaching a negotiated settlement. Before the World Trade Organisation (WTO) is expected to grant the EU—most likely in May or June—retaliation rights in a parallel case on aid for Boeing. The Commission has long called for a negotiated solution. And another meeting took place in Geneva at the end of Jan. To try to break the stalemate in the long-running dispute over unlawful subsidies to Airbus and Boeing.
Late last week, the U.S. Trade Representative (USTR) declared its determination to increase the duties on new commercial aircraft of more than 30 tonnes. Based on the WTO ruling of the subsidy case against airbus, the U.S. has the right to impose tariffs of up to 100% on $7.5 billion of annual EU imports—including Airbus aircraft. The new duty rate follows a compliance report from the Geneva trade watchdog, released in Dec. That found that changes made to Airbus A350 and A380 development loans didn't bring the four so-called airbus countries—France, Germany, Spain, and the UK—in compliance with WTO recommendations. While indicating it remained open to reaching a negotiated settlement with the EU on the issue, the USTR additionally warned that "going forward, the action may be revised as appropriate instantly upon any EU imposition of additional duties on U.S. products in connection with the large civil aircraft dispute or with the EU's WTO challenge to the alleged subsidization of U.S. large civil aircraft."
Boeing noted that Europe is facing the tariff increase "because airbus has refused for years to comply with WTO rulings. The EU and airbus could end these tariffs by finally complying with their legal obligations. Ending these illegal subsidies, and addressing their ongoing harm. we hope they'll." The U.S. airframer stressed it's "actively engaged with both national and state officials to promptly bring the U.S into full compliance." The WTO last year ruled Boeing did receive illegal aid.
According to airbus, USTR's "further escalation" complicates efforts to find a negotiated outcome to the 15-year-long dispute and ignores the "many submissions made by U.S. airlines, highlighting the fact that they—and the U.S. flying public—will ultimately get to pay these tariffs." The measure, the European OEM asserted, creates "more instability for U.S. airlines that are already suffering from a shortage of aircraft." It said it'll continue its discussions with its U.S. customers and work with them to mitigate the effects of tariffs "insofar as possible."
The UK, which exited the EU on Jan 30 but is still subject to the tariffs criticized the decision to raise the retaliatory tariffs and maintained it's currently compliant with the relating WTO rules after securing "full repayment" of the A350 loan, with interest. In a statement, the government said it'll still work with the other airbus nations and the EU on a negotiated settlement, and "on the use of Boeing retaliatory rights as and when awarded."
Source
www.ainonline.com