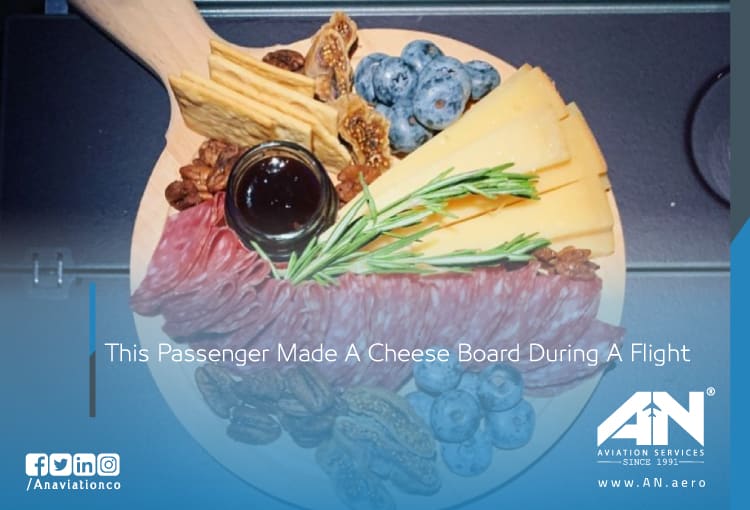 Tired of the stale crackers & plastic cheese served on airlines these days? Take a leaf out of this woman's book and make your cheese board masterpiece
Marissa Mullen, author, and owner of a very popular cheese plate Instagram account @thatcheeseplate, posted a video to her Instagram account showing how to put together the perfect DIY airline snack.
"Made it on the plane with our cheese plate supplies and… Let's do it," Mullen said in the video, panning across to show a sleeping passenger next to her.
"Got some cherry spread, brought my very own garnish, I've got some rosemary. Oh, I can't do this with one hand."
"THIS ISN'T MY FIRST AIRLINE CHEESE PLATE RODEO, SO I BROUGHT MY OWN BOARD THIS TIME.
The footage shows Mullen masterfully assembling a delicious looking cheese board complete with figs, blueberries, pecans and salami on top of her tray table.
Apparently, she's not the first to accomplish such a task.
"It's the absolute best way to fly internationally without purchasing the first-class flight," one Instagram user commented.
"We used to do this when traveling months at a time back and forth to RSA, UK, and holland. It very took the bite out of what was sometimes a 16-hour direct flight!"
There's even a hashtag for inflight cheeseboard enthusiasts, which reportedly was started by Mullen.