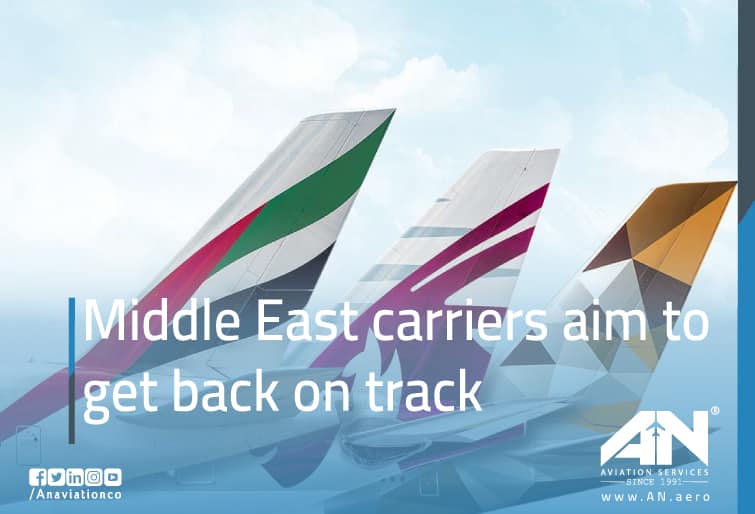 Much of the attention on airlines in the Middle East during the coronavirus crisis has focused on the big three Gulf operators and the struggles of Israeli carrier El Al.
Qatar Airways has been one of the most active operators through the crisis, while the two big UAE carriers have been keen to restore services as restrictions are lifted.
Though lockdowns among Middle East states started being lifted in May, it has taken time before travel restrictions have enabled the region's carriers to restore services fully. Etihad Aviation Group chief executive Tony Douglas was recently quoted as saying the airline hopes to return to "meaningful" flying in mid-July.
But in a key development on 4 June the UAE government cleared the country's carriers to resume transit flights. Etihad has already announced that from 10 June it will its expand transfer connections through Abu Dhabi to 20 destinations.
Alongside the impact of the health emergency, carriers in the region also face a challenge from the hit on local economies from the falling oil price The barrel price of Brent Crude dropped to as low as $20 during the crisis, and only climbed past the $30 level in mid-May. While this provides some savings on airline costs, the impact on demand makes for a difficult economic picture.
Airlines though will hope those states that have looked to diversify their oil-dependent economies through tourism will be keen to reinvigorate this sector. This was evident, for example, in the early announcement by Dubai's government that it would inject fresh capital into Emirates.
Having rapidly grown their fleets in recent years, all eyes are on the extent to which Middle East carriers may now cut back. Particular attention focuses on Emirates, as the biggest operator of Airbus A380s. While the type has been an early casualty at Air France, long-serving Emirates president Tim Clark sees the A380 remaining central to the carrier.
In an interview with the Financial Times, Clark said the A380 had a "place in the Emirates international network on the scale it has before. Albeit not today or fully next year, but the year after I think there will be a place for it and I think it is going to be extremely popular". Cirum fleet data shows Emirates has 115 A380s.
Etihad also operates 10 of the double-deck type and moved to distance itself from reports that it was considering keeping its A380s permanently grounded. Akbar Al Baker, chief executive of Qatar Airways, which also operates 10 A380s, was quoted during a mid-May press conference saying its parked A380s may not return for a year, or maybe never.
Quoted:
www.flightglobal.com/middle-east-carriers-aim-to-get-back-on-track/138531.article