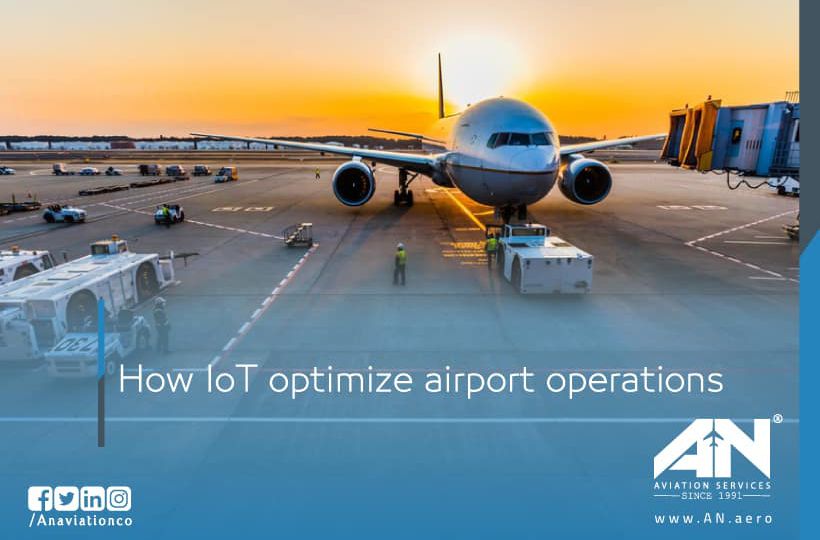 With 9 billion passengers travel every year and the outlook of doubling that number by 2040. Many airports are running out of capacity and facing congestion. If we add to that a growing air cargo volume, capacity is a problem airports ought to tackle today.
In order to do that, airports can either invest in additional infrastructure or rely on technology to efficiently increase the throughput of their aircraft and passengers.
Conventional airport technology has usually struggled to keep up. once aging platforms and siloed systems are slow to cycle aircraft, then delays wasted fuel and other costs will add up quickly.
Digital transformation is reshaping the airport industry. Fuelled by developments in the Internet of Things (IoT), new technologies help airports to stay focused on their core mission: Flying passengers safely and on time. While optimizing their operations and enabling great travel experiences.
IoT-driven technologies can help predict passenger flows, draw and analyze data across the airport systems while new software solutions enhance safety, security and efficient airport management.
Honeywell NAVITAS Suite of Solutions brings air traffic management and airport operations to the next level by integrating air and ground traffic control with maintenance operations, therefore, airports can more easily accommodate growing air traffic while promoting safety and on-time performance.
Powered by IoT property and developed to be totally compliant with cyber-security standards. The technology options modules that collect and organize time period knowledge to indicate a birds-eye read into activity, across traffic management, maintenance, and craft, up awareness and sure thing throughout airports.
Raghu Seelamonthula, Senior Manager, Honeywell Airports Business, commented: "As we dive deeper into the advantages of connected airport technology, you'll understand how to embrace the difficult balance of improving safety and efficiency of airport operations, which will allow you to take on your airport challenges more effectively. Lastly, you'll be able to gain insights from the experts at Honeywell who have hands-on experience creating smarter and more connected airports around the world for hundreds of customers."