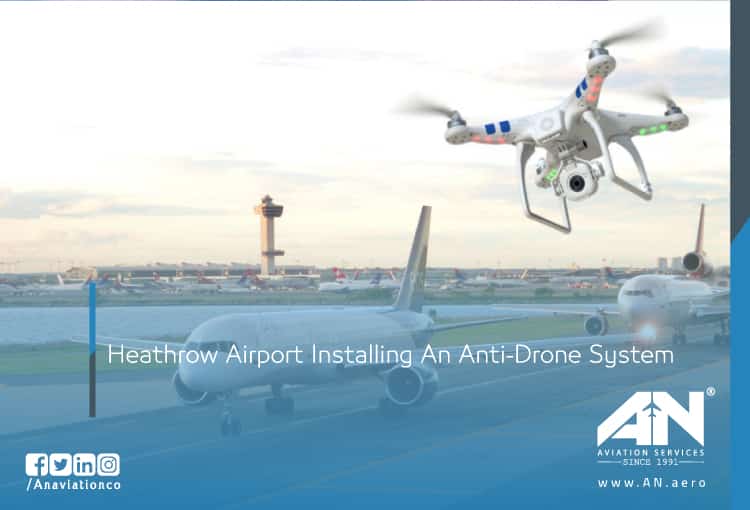 The UK's London Heathrow airport has installed an anti-drone system. Designed to block drones getting into its airspace once a slew of attempts threatened the country's busiest travel hub.
The anti-drone solution, which is also used at Paris Charles de Gaulle airport, is a holographic radar system developed by UK-based Aveillant. It's able to detect drones as far as 5 kilometers in all directions and alert the airport's operators, according to the company.
Alongside detecting drones, the technology is additionally able to identify the location of the drone pilots themselves, enabling law enforcement to quickly find and stop them.
Commenting on the announcement, Heathrow airport director of security Jonathan Coen said that investment in this technology is important to make sure the "safety and security of our passengers and colleagues".
In addition, this anti-drone system will enable "passengers and cargo to get to their destinations on time," Coen added.
Aveillant claims that the counter anti-drone system will help Heathrow "meet its sustainability objectives". By reducing the fuel wastage and additional flight stacking caused by unauthorized drone use.
The development of technology comes after the implementation of legislation that came into force in March 2019. Which banned unauthorized drones from flying within 5km of any airport boundary within the United Kingdom. Those breaking the law are often imprisoned up to 5 years.
The law was enforced after an incident at Gatwick airport in Dec 2018. Where a drone was flown at regular intervals over the course of a day close to its runway, grounding flights and affecting 150,000 passengers. Flights were halted for over twenty-four hours during the pre-Christmas season following drone sightings.
Despite a stringent criminal sentence, climate campaigners flew drones at London airports as well as Heathrow. In an effort to protest against the aviation industry's environmental damage. In Sep 2019, the police even arrested 2 individuals outside the perimeter of Heathrow after climate protesters tried to close it with illegal drone flights.
Current methods to counter drone threats include using radio waves to jam the signal utilized by a pilot to control a drone. Or take over control of the equipment or maybe dispatching eagles or giant nets to pull craft out of the sky.
Aveillant was acquired by Thales in 2017 and its technology is now part of the French defense contractor's anti-drone solution, EagleShield.