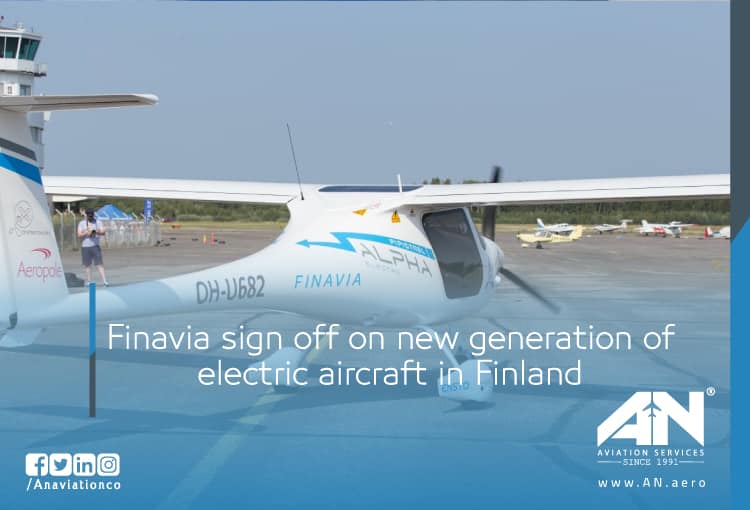 By signing the agreement with the Helsinki electric aircraft Association. Finavia takes another step towards introducing electric aircraft in Finland.
Finnish airport company, Finavia, has announced that it's signed a cooperation agreement with the Helsinki electric aircraft Association. To introduce a new generation of aircraft in Finland.
Senior VP and Technical Director at Finavia, Henri Hansson, said: "Finavia's objective is to continue the reduction of emissions caused by airport operations, to which all available resources should be targeted. electric aviation is one of those solutions. we would like to invest in the introduction of the latest aircraft technology and expedite the electrification of domestic flights."
The first electric passenger aircraft will be best suited for shorter flights. However, it's vital to develop the operating range of electric aircraft as well. Particularly from the point of view of commercial airline services. If the used electricity is produced with only wind or solar energy, for instance, an electric aircraft would fly with zero emissions.
According to an analysis conducted in cooperation between the University of Jyväskylä in Finland and Griffith University in Brisbane, Australia. Electric aircraft would be the popular choice for traveling distances of more than 400km in Finland thanks to the aircraft's speed.
"With electric aviation, flying will become more and more ecological and electric aircraft will become an environmentally friendly method of transport. Electric aviation is quiet, which additionally reduces noise nuisance," highlights the Chairman of the Helsinki Association, Janne Vasama.
Finavia has cooperated with Helsinki Association since the association was founded approximately 2 years ago, and has supported the testing and development of electric aviation and the first electric aircraft in Finland. alongside the new agreement, Finavia becomes the main sponsor of the new aircraft procurement.
Finavia and the Helsinki Electric Aircraft Association also cooperate closely with the Nordic Network for Electric Aviation (NEA) and with the electric aviation project of the Kvarken Council. The shared objective is to decrease the environmental impacts of aviation and to enhance flight connections in the area.