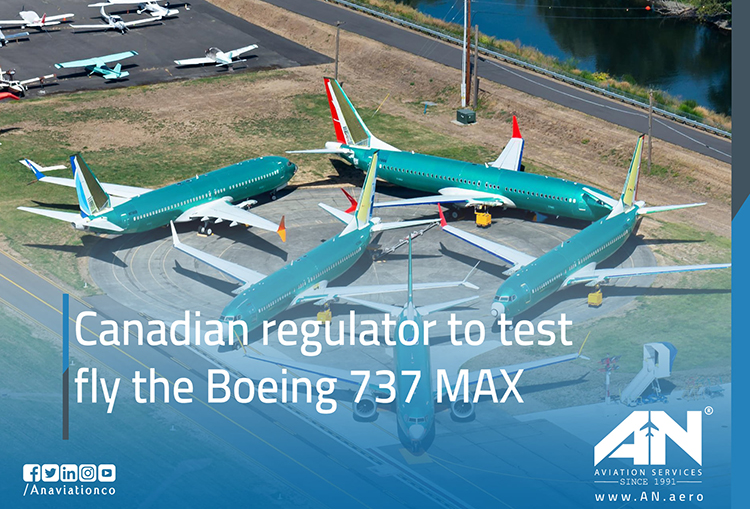 Though the United States Federal Aviation Administration (FAA) was the first authority to test flight system revisions of the globally grounded Boeing 737 MAX.
The air travel regulator Transport Canada performs series of test flights on its own for the validation of the beleaguered aircraft.
Transport Canada would be handling a series of Boeing 737MAX flight test to certify if the airliner would be safe flying into, out of, and within Canada's airspace, Reuters reported.
The Boeing 737MAX flight test will conduct during the week starting on August 24, 2020.
The tests are going to be a part of the regulator's independent review on whether to validate changes to the aircraft proposed by Boeing,
The spokesman of Transport Canada stated told Reuters. In this case, Transport Canada will become the first non-U.S aviation regulator to hold the tests.
Prior to the Canadian authority, FAA performed flight testing of MAX earlier in June 2020 that is responsible for certifying the aircraft
While the FAA tested its own list of issues, transport regulators in Canada and Europe have their own critical points.
However, unlike Transport Canada, the European Union Aviation Safety Agency (EASA) appears not to have any scheduled tests for the aircraft yet.
According to the Seattle Times, Janet Northcote, the Head of Communications of EASA, said that the European authorities were preparing to participate in the U.S.-led Joint Operational Evaluation Board (JOEB).
"Reportedly planned for mid-September, JOEB's purpose will be to evaluate minimum pilot training requirements with partners from Europe and Brazil", said Northcote.
After two crashes killed 346 people the Boeing 737 MAX grounded in October 2018 and March 2019.
Despite the grounding, Boeing received a firm order for two 737 MAX and two options from the Polish charter airline Enter Air on August 19, 2020.
It was the first order for the aircraft this year.
Quoted:
https://www.aerotime.aero/ canadian-regulator-to-test-fly-the-boeing-737-max