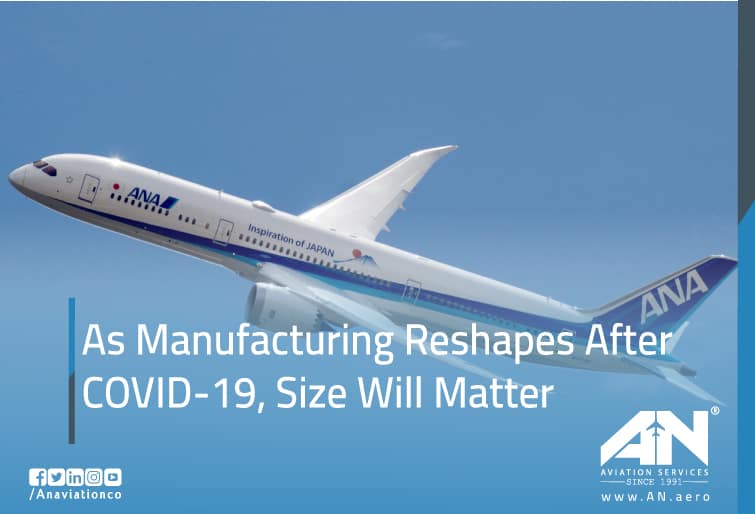 If you like the cadre of big aerospace and defense companies now, you are going to love them later.
Among the major trends the novel coronavirus is expected to catalyze within aerospace and defense (A&D) Manufacturing is that the big Manufacuring will get bigger by gobbling up others or taking back more work.
In the next few years, vertical integration should pick up momentum, according to several executives and consultants. After decades of OEMs, primes and top-tier companies outsourcing major work on their programs, many see the pendulum swinging back to bringing more of it in-house.
"We've already seen signs of more vertical integration coming through the industry and potentially where some of that could be accelerated as we work through the crisis," says one advisor.
Boeing started this a few years ago as it insourced avionics and other niche segments. Major consolidation picked up last year with the mergers of Raytheon and United Technologies Corp. and L3 Technologies and Harris Corp. Now, whether it be protecting profits or securing supply, the reasons to own more of the work are burgeoning as industry is refashioned in the COVID-19 crisis.
For starters, aerospace suppliers are facing diminished economies of scale but a greater share of fixed-cost in production, with a likely loss in profitability and competitiveness, say Roland Berger advisors Robert Thomson and Manfred Hader. So-called organic top-line increases, through insourcing and acquisition of additional work packages, are possible but only to a limited degree. A fixed-cost reduction likewise is only feasible up to a certain level due to equipment and overhead structures. So consolidation is an important lever to consider.
Part and parcel to that will be the financial distress into which suppliers in Tier 2 and below fall—and the opportunity to roll them up.
Top CEOs are watching. Speaking May 13 to an investor conference, Honeywell International Chairman, CEO and President Darius Adamczyk cited an inflection point. "For a couple of years now, I've been talking about how it is a seller's market, not a buyer's market," he told Goldman Sachs. "But that calculus may change in the second half of the year, and I think it could become a bit more of a buyer's market, and the valuations may be better and different. That's something that we want to partake in."
Quoted:
https://aviationweek.com/manufacturing-supply-chain/manufacturing-reshapes-after-covid-19-size-will-matter